Bridgewood RiversAssisted Living
Comfortable. Intimate. Bucolic. Friendly. A community where everyone knows everyone. This describes Bridgewood Rivers Assisted Living, a supportive living community perched on a hillside overlooking rolling hillsides and the rural Southern Oregon town of Roseburg, Oregon.
A charming senior living community where the people are friendly and proud of their history and local culture, Bridgewood Rivers is a great place to call home.
Address + Phone
1901 NW Hughwood Drive
Roseburg,
OR
97471
Phone: 541-440-1914
Living Options
Assisted Living
Respite Care
Featured Amenities
Pet-friendly assisted living
Parklike setting
Incredible dining
Assisted Living – Umpqua Style.
Our welcoming senior living community is in the Umpqua Valley of Southern Oregon near Sutherlin, Melrose, Green and Glide. It offers assisted living — or supportive living as we like to call it — and short-term respite care.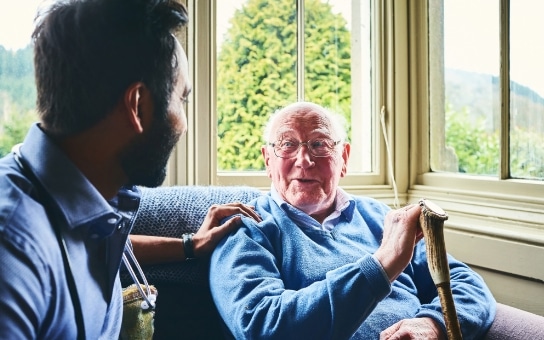 Assisted Living
With more time, more socializing, a little support, and a lot of friendly support, residents can live fully and happily while enjoying everything the community and a great Roseburg location have to offer.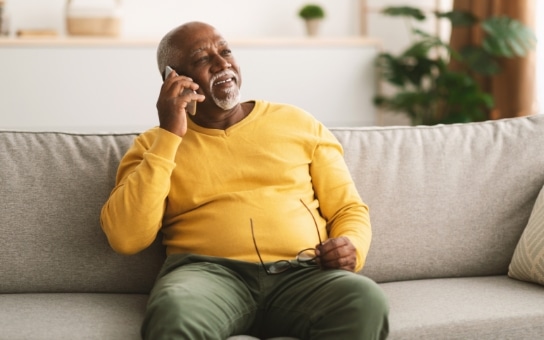 Respite Care
Respite care — or short-term stays — is designed for those caring for aging loved ones who may be going on vacation or who may simply need a temporary respite from caregiving.
---
Bridgewood Rivers Assisted Living … our difference.
Personalized experiences make all the difference at Bridgewood Rivers. From learning your favorite TV show to knowing exactly how you take your morning coffee, our Roseburg, OR, assisted living community caters to you and your special preferences.
With a focus on enhancing independence, there is every opportunity to live the lifestyle you want here. Enjoy a comfortable feeling of home … a busy social calendar filled with fun activities and entertainment. Programs that stimulate minds, bodies and spirits. Services that add convenience (and time) to everyday life. A helping hand with life's daily tasks available around-the-clock.
On any given day, it's the smallest things that make the biggest difference … like a warm hello delivered with a smile. Caregivers who listen with enthusiasm, anticipate needs and respond appropriately. A culture that celebrates individuality and respects differences.
It's all here. But don't take our word for it …
Our residents weigh in.
"I'm so glad we chose a Cascade Living Group community."
---
A Day in the Life.
Dining at Bridgewood Rivers Assisted Living
---
What's Near Our Roseburg, Oregon, Assisted Living Community.
Wildlife Safari
1790 Safari Road
Winston, OR 97496
Douglas County Museum
123 Museum Drive
Roseburg, OR 97471
Umpqua Valley Arts Association
1624 W. Harvard Ave.
Roseburg, OR 97471
Watson Falls
Umpqua National Forest
Melrose Vineyards
885 Melqua Road
Roseburg, OR 97471
Bridgewood Rivers is in the Umpqua Valley of Southern Oregon. Known as the Umpqua, it's an area famous for its stunning rivers, rafting, fishing and waterfalls.
Floor Plans
Size up your living space with a well-appointed studio or one-bedroom apartment. Each one is designed for the way you want to live. Floor plans have convenience bars and bathrooms. Ranging in sizes and styles, there's one perfect for every taste, need and budget. No matter which apartment or studio best meets your family's needs, a world of amenities and services, opportunity and excitement is just steps outside each apartment door.
Take a Virtual Tour of Bridgewood Rivers Assisted Living
Move in by December 31 and lock in 2023 rates before the new year*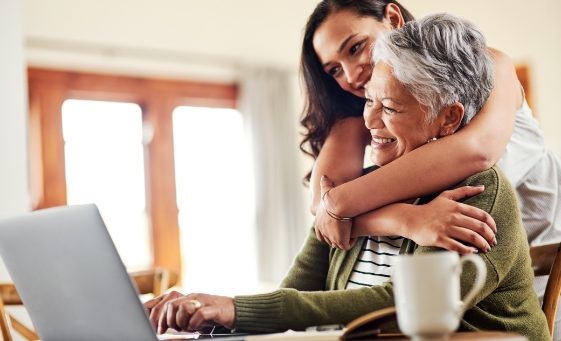 What is the true cost of living at Bridgewood Rivers?
When you factor in everything covered in the pricing at our Roseburg, Oregon, assisted living community and compare it to the cost of remaining at home, you'll discover the real value of senior living and find a cost-effective option that's designed to enhance independence, safety and happiness.
---
Meet our team.
From our dining team to our care partners to our maintenance crew, our hands-on team enjoys a sense of real empowerment. They know the residents best, so the leadership team listens to and learns from them. Our associates love what they do, and it shows in the genuine feeling of community — and family — found at Bridgewood Rivers. It's truly a community where everyone cares for and about one another — and it all starts with our care associates. Get to know them.
Care Team
Leah McDonough
Wellness Director 
Leah rose from CNA to Wellness Director after completing her nursing degree. While she loves the residents, she also found another true love here — her husband who was a volunteer!
Office Team
Teresa Courtney
Executive Director 
With 47 years of experience — from CNA to Executive Director — Teresa turned a passion for seniors into a career. She has been employed at Bridgewood Rivers since it was built in 1990. In her free time, she attends as many sporting events of her grandchildren as possible. She enjoys camping and spending time at Pow Wows.
Jennifer Carabellese
Resident Services Director 
Not only is Jennifer a part of our family, but her daughters have been, too. She got into the business after caring for her mom, so she understands the family dynamics of senior living.
Connie Kloha
Community Relations Director
Connie understands the enormity of the decision to choose an assisted living community and is happy to provide information and resources to those considering a move. She shares that she loves learning about potential residents and families, and that she feels fortunate to work in a wonderful place with other caring professionals.
Jeannine Thomason
Concierge. Business Office Manager.
Jeannine has been making a difference for Bridgewood Rivers residents and families since 2016. Finding fulfillment and joy in each day, Jeannine says she's happiest when she's helping others.
Steve DeLaCruz
Dining Services Director
After 20+ years in the golf industry, Steve combined a passion for seniors and a love of cooking into a career. What inspires him: giving residents something to look forward to each day.
Lisa Mosley
Housekeeping Supervisor
The community shines under Lisa's close eye. Part of our family since 2009, she says Bridgewood Rivers is a second home and when she leaves each day, she does so with a smile.
Discover more Alzheimer's & Dementia Insights
Our Health and Safety Promise
Protecting our residents and team is a priority.
Here's how we do it.