Your Safety. Our Priority.
From our everyday safety practices and enhanced infection-control protocols to adapted social opportunities, resident safety is a top priority. By implementing and following the most up-to-date safety protocols, residents can continue enjoying the enriching lifestyle they love.
Safely welcoming new residents.
The pandemic has taught us that now more than ever, it's important to feel safe and connected to others — not isolated and lonely. Our communities are wonderful options, offering 24-hour support, the company of friends and a lifestyle filled with activity and socialization. We continue to safely welcome new residents, with safety precautions in place consistent with health authority guidance, our own policies and best practices.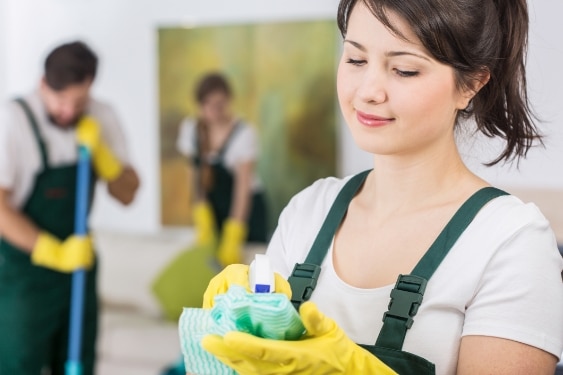 Peace of Mind, Defined.
We continue to implement all COVID-19 safety guidelines and protocols set forth by the CDC, state and local government officials. We meet frequently to discuss new policies, any issues confronting the communities, the latest updates within the company and more, to ensure our residents and staff remain safe. To mitigate any possible infections or future outbreaks, our communities have established partnerships with local physicians and independent laboratories for immediate care and intervention as well as quick and accurate testing. Through partnerships with companies like Bateau, a state-of-the-art Policy & Procedure Management Platform, we ensure compliance with all policies and protocols and consistently high.
Beyond the Pandemic.
We now have the tools we need to keep our residents, associates, and our families' members as safe as possible while supporting a home like environment. We also have resources available to help adjust as needed when there are new concerns and changes. The knowledge we have gained applies to other concerns beyond COVID-19. We continue to adhere to the core principles of infection control, testing and visitation guidelines and have implemented the vaccination requirements for associates and volunteers per CDC and state health guidelines. We also have developed care practices specific to each of our communities based on the knowledge we have gleaned over the last 20 months or more. These practices have proved to be successful.
You have safety question. We have answers.