Keeping You Well – EverWell.
The difference between living and living well often means having access to quality healthcare. That's why at Cascade Living Group communities we offer a variety of personalized healthcare and senior living support services.
Our healthcare, support services and wellness programs are all part of what we call EverWell.
EverWell is our wellness philosophy. It's an approach to care — a commitment — to provide residents with easy access to the services and care they need to stay healthy — longer. To do whatever it takes to ensure our residents live … EverWell.
Rehabilitative Services
At many of our Cascade Living Group communities, we offer physical rehabilitation services provided by our dedicated partner, Ageility, a well-known provider of physical, occupational and speech therapies. Ageility specializes exclusively in caring for seniors.
Provided in our community rehabilitation gyms, our on-site therapy services allow residents to recover and receive the high-quality care they require in comfortable, familiar surroundings without having to move to an acute-care setting.
Healthcare & Wellness Programs

Ageility also offers a variety of programs and services designed to keep residents as well and as independent as possible. In addition to post-surgical and orthopedic rehabilitation, our wellness focused healthcare services include:
Balance and Fall Prevention
Memory Care & Dementia Rehabilitation
Partner in Parkinson's Program
Low Vision Programming
Continence Management Programming
Aquatic Therapy
Memory Enhancement Programming
Home Safety Management
Pain Management Programming
Nursing Care Peace of Mind

When it comes to quality care, licensed nurses play a vital role in the coordination of health and wellness services. Our experienced nurses, along with our nursing support associates, offer truly exceptional senior support services in nurturing environments ensuring safety, happiness and the highest level of independence possible. Some of the benefits of having licensed nurses are:
Quality care
Medication administration by professionals
Direct response to needs
On-site resident assessments
Customized care plans, updated as needed
Professional health monitoring
Direct physician orders intake
Helps prevent unnecessary ER visits
EverWell — Personalized Senior Living Supportive Services 

Our EverWell Personalized Supportive Services enhance the independent living experience at Cascade Living Group communities. With a goal of helping independent residents remain in the apartments they love, our services meet changing needs — whether the need is a safety concern, a comfort distress or other health need.
Our customized senior living supportive services options provide the perfect combination of support and security with opportunities for a full and enriching standard of living. Personal care senior living options include:
Emergency Pull Cords
Emergency Call Pendants
Auditory Services
Hospice Services
Podiatry Care
Personal Laundry and Linen Service
Grocery or Meal Delivery
Additional Meals
Moving Services
Pharmacy Delivery
Eyeglasses Repair
Lifestyle Enhancement and Preservation 
We believe in maintaining routine and recognize that sometimes, frailty or an illness can compromise the normal day to day. Occasionally, a little more assisted living personal care is required to protect independence. To ensure residents can continue to enjoy the hobbies they love, we offer or coordinate:
Pet Care (Walking, Full-Service Mobile Veterinary Clinic, Pet Grooming)
Guest Meals
Private Parties and Catering
Escort Services to Medical Appointments and/or Outings
In-House Banking
Postal Services
Massage Therapy
Full-Service Salon
EverFit Fitness Programs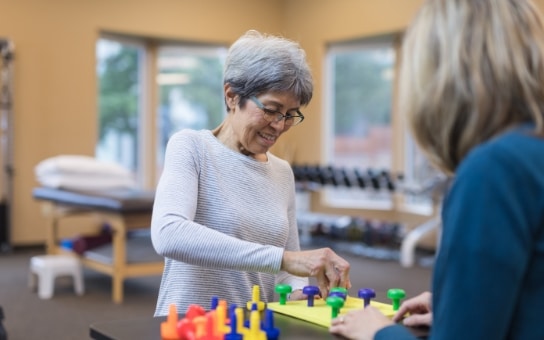 Your Well-Being, Our Priority.
Resident well-being is our first priority. We work with every person we serve to make sure we're providing the senior support services residents need to live as happily, healthily and independently as possible – wherever they may be on their senior living journeys.
Our Health and Safety Promise
Protecting our residents and team is a priority. Here's how we do it.
Still Have Questions?
We'd love to answer them.