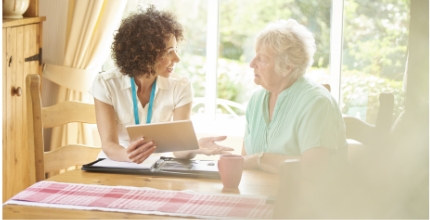 Cascade Living Group is hiring difference-makers. Will you be one of them?
Experience the difference between working . . . and working with a purpose.
If you want to do work that serves a greater purpose and changes people's lives, the team at Cascade Living Group wants to connect with you.
Who We are
At Cascade Living Group, we provide beautiful senior living and care communities across the U.S. that empower our residents to truly live well.
We pride ourselves on fostering a family-oriented environment built on mutual trust and respect, open communication, and collaborative decision-making. We believe that the unique and diverse experience our associates bring to their work is our greatest asset.
Our Values
When you join Cascade Living Group, you'll see our values in action. We focus on both individual and organizational accountability, so you know that when you do the right thing, the entire organization will succeed.
Mutual Trust & Respect
You will work in an environment that assumes the best intentions of our staff, associates, & co-leaders. We support your decision-making freedom within a framework of common values and expectations.
Kindness & Tolerance
You will find that we're tough on issues and tender on people, which means our team members build happy, long-term careers with us.
Communication & Collaboration
We think that your individual experience, contributing to our collective experience, is our greatest asset. We rely on you and your teammates to help shape our culture.
Accountability & Empowerment
You will have accountability and ownership in your role, so you are able to make decisions for the greater good.
Doing the Right Thing
We empower you, our residents, our families, our associates, our third parties & our co-leaders to do the right thing above all.
Testimonials
Associate Spotlight
Ruby Lay
Concierge at Parkland Village
Ruby has been at Parkland Village for 8 years. Her caring and compassionate attitude is infectious. Ruby loves her husband, her kids, and her grandkids. She loves being out in nature. She also loves sitting in the sun and reading books. Thank you Ruby for being such a wonderful member of the Cascade Living community.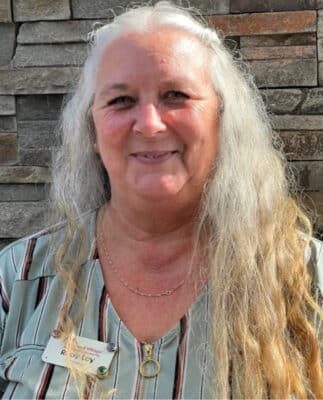 Our benefits
We are committed to your success as an employee. We've created a collaborative and inclusive environment, where your individuality can shine. We invest in you, with tools and training so you can be your best. We pride ourselves on providing a good work/-life balance. We also offer a competitive benefits package — a few highlights:
Flexible Hours
Generous PTO
Medical Insurance
401k
Longevity Bonuses
Employee Discounts
Employee Assistance Program
Tuition Reimbursement
Paid Incentives for Select Roles
Work/Life Balance
Career Advancement Opportunities
Medical Health Support Services
For more information regarding benefits, please call our Human Resources office at 866-434-3158.
Our health and safety promise.
The safety of our entire staff, residents and their families are our # 1 priority. In each of our communities, we continue to take every precaution to support healthy interactions and prevent the spread of illnesses such as COVID-19 and influenza. At Cascade Living Group, all positions will be required to wear a mask, and we also require all of our associates to be fully vaccinated. As more individuals receive the COVID-19 vaccine, we have confidence that we are making progress to win the fight.