Cascades of Sugarland Ridge
With a distinct "Wyoming way of life" vibe, Cascades of Sugarland Ridge is a truly scenic senior living community at the base of the Bighorn Mountains.
Close to downtown Sheridan, a picturesque town featuring an interesting mix of art and culture, western history and outdoor adventure, Cascades of Sugarland Ridge might just be the perfect location for amazing senior living.
Address + Phone
1551 Sugarland Drive
Sheridan,
WY
82801
Phone: 307-674-5575
Living Options
Independent Living
Assisted Living
Respite Care
Featured Amenities
Fitness center
Fireside Club pub
Garages
Our Living Options
Our Sheridan senior living community offers independent living and assisted living, making it possible for couples with different needs to remain together in one community. It also means if health needs ever change, 24/7 support and care are available in the community you love. You won't have to move.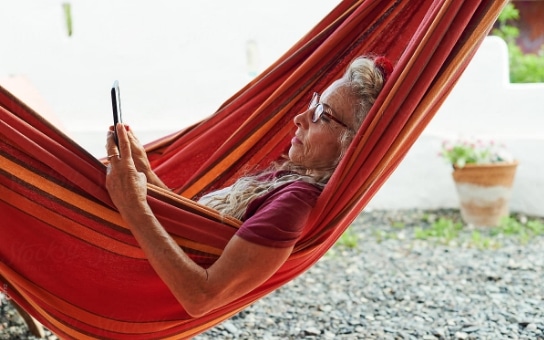 Independent Living
Enjoy the best of Wyoming living at Cascades of Sugarland Ridge. Life is better because here, an array of luxuries, activities, services, amenities and an incredible location are part of everyday life. What's not part of every day: cooking, cleaning and home maintenance!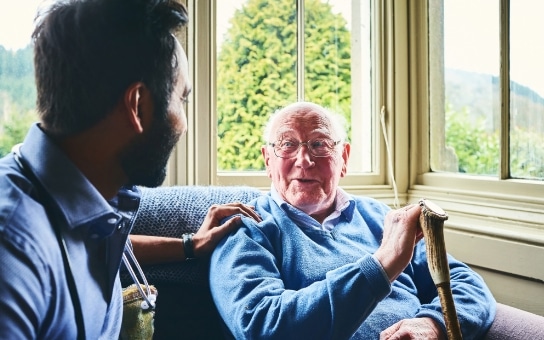 Assisted Living
With more time, a little support, and a lot of pampering, residents can live fully and happily while enjoying everything the community and a great Sheridan location near the Bighorn Mountains and the small city of Buffalo have to offer. Cascades of Sugarland Ridge is the only assisted living community in Sheridan.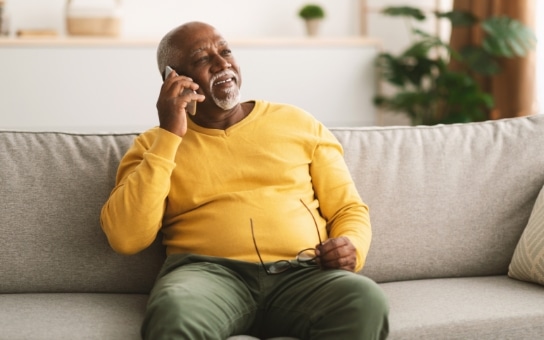 Respite Care
Respite care — or short-term stays — is a wonderful option for those caring for aging loved ones who may be going on vacation or who may simply need a temporary respite from caregiving.
---
Cascades of Sugarland Ridge … our difference.
Cascades of Sugarland Ridge truly embodies family, as the town of Sheridan and surrounding areas have a great small-town rural culture and are a tight-knit community where most folks know each other.
We offer the only assisted living lifestyle in Sheridan, and the drive to the nearest senior living community is about 120 miles away. This creates a unique atmosphere inside Cascades of Sugarland Ridge, where most residents and families have grown up and lived in the surrounding area together. In fact, some associates and residents have known each other all their lives, so that makes for an incredibly special community. It really does feel like family taking care of family.
And you can couple this genuine feeling of home with a robust social calendar that's filled with activities and entertainment, programs that invigorate and stimulate, awe-inspiring amenities and personalized attention that sometimes means knowing whether your grandkids go to Meadowlark or Highland Park elementary schools and other times means lending a helping hand or a compassionate ear.
It's all here. But don't take our word for it…
Our residents weigh in.
After my husband died, I stayed in my big lonesome house for two years. One morning I got up feeling downhearted, so I called Sugarland Ridge. They told me to come in for lunch and I did. The first room they showed me, I took. I am very happy here; the staff treats me like family!
---
A Day in the Life.
Life at Cascades of Sugarland Ridge means living well each day, whatever individual abilities may be. No matter the lifestyle, our life-enrichment teams create daily opportunities to enhance physical, social, emotional and spiritual well-being by creating programs, activities and entertainment that enrich daily life.
Dining at Cascades of Sugarland Ridge
---
What's Near Our Sheridan, WY, Senior Living Community.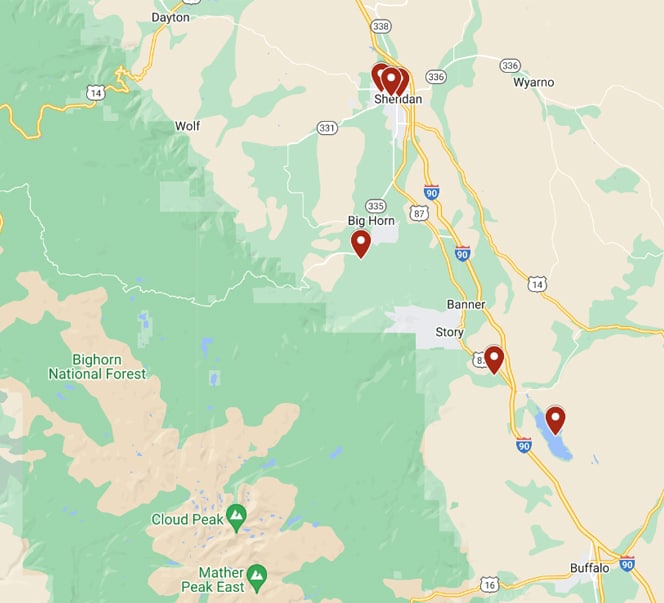 Sheridan WYO Rodeo – Rotary Park
1753 Victoria St.
Sheridan, WY 82801
Lake De Smet
Johnson County, WY
Fort Phil Kearny State Historic Site
528 Wagon Box Road
Banner, WY 92932
The Brinton Museum
238 Briton Road
Big Horn, WY 82833
WYO Theatre
42 N. Main Street
Sheridan, WY 82801
Kendrick Park
Downtown Sheridan
Floor Plans
Size up your living space with an independent living cottage or a residence in our assisted living community that features well-appointed studios and one- or two-bedroom apartments. Each one is designed for the way today's seniors want to live. Ranging in sizes and designs, there's one perfect for every taste, need and budget. No matter which cottage or apartment best meets your family's needs, a world of amenities and services, opportunities and excitement is just steps outside each apartment door.
Move in by December 31 and lock in 2023 rates before the new year*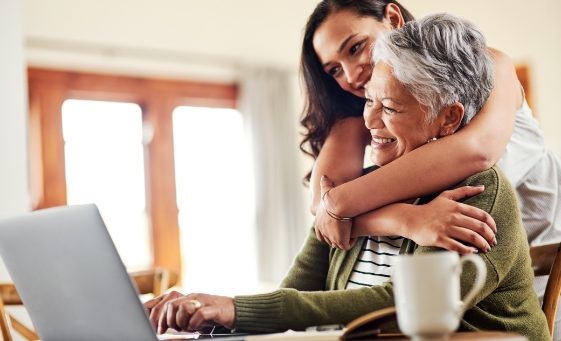 What is the true cost of living at Cascades of Sugarland Ridge?
Meals, check. Social life, check. Maintenance, housekeeping, check, check. Support if it's needed, check. When you factor in everything that is included in the monthly fees at our community and compare it to the cost of remaining at home, you'll discover the real value of senior living and find a cost-effective option that's designed to enhance life in every way.
---
Meet our team.
Everyone at Cascades of Sugarland Ridge loves what they do — and it shows. From our culinary team to our care partners to our maintenance crew, our hands-on team enjoys a sense of real empowerment. They know the residents best, so the leadership team listens to and learns from them. While every associate is committed to resident comfort, safety, care and happiness, the hands-on team really contributes to the genuine feeling of community found here. It's truly a community where everyone cares for and about one another — and it all starts with our care associates. We are pleased to introduce:
Care Team
Thongsay Miller
Housekeeper
Thongsay is a long-time associate who says the residents and staff are her beloved second family. After 10 years in dining services, she transferred to housekeeping. She defines go-getter, helping wherever she is needed.
Rose Buhr
Cook
In her 51 years of cooking, she's delighted two presidents and Oprah, but says there's no greater reward than providing quality meals for our residents.
Amy Martini, LPN
Caregiver
Amy started in senior living at 15 and has stayed with it because she treasures her relationships with our residents and their families. She says caregiving is her calling and she is absolutely where she's meant to be.
Office Team
Vanessa Whiting
Executive Director
Vanessa loves helping and being of service to others. She began working in health care in high school. Upon discovering senior living, she's worn many hats but after starting at Sugarland, she says she has found home and new family.
Aryel Stites
Life Enrichment Director
As a young child, Aryel spent most days visiting residents at an assisted living community where her mother was a manager. At that early age, she knew working in healthcare and senior living was her calling.
Jennifer Gunderson
Dining Services Director
After graduating from culinary school, Jennifer worked at a variety of restaurants and resorts, before discovering the joy senior living at Cascades of Sugarland Ridge. She's travelled the world, which has influenced her cooking.
Marla Lewis
Office Team
Marla grew up on a ranch near Sheridan, WY and became interested in business development and community relations while exploring many different career roles. She thrives when being involved with diverse people and embraces the opportunity to help make others' lives better.
Marv Harp
Plant Operations Director
A Wyoming native, Marv has been at Sugarland Ridge for over 14 years. He took the job temporarily at first, but soon realized Sugarland was his calling. He says, "This is my family."
Jessica Reedy
Wellness Director
Jessica started her nursing career as a CNA. She became an LPN and then an RN, which speaks to her love of nursing. Since becoming an RN, she's held a variety of positions throughout the senior care spectrum: long-term and skilled care, memory care, internal medicine, and assisted living.
Discover more Alzheimer's & Dementia Insights
Our Health and Safety Promise
Protecting our residents and team is a priority.
Here's how we do it.