Cascades of Chesterley
Located in scenic Yakima, WA, near Washington state's famous wineries and apple orchards, sits Cascades of Chesterley, a senior living community offering assisted living and memory care. Cascades of Chesterley enables residents to enjoy all the benefits of supportive senior living in a comfortable, homelike setting with access to 24/7 support and care.
Special savings available for a limited time*
Community
Address + Phone
1100 N. 35th Avenue
Yakima,
WA
98902
Phone: 509-452-1010
Living Options
Assisted Living
Memory Care
Respite Care
Featured Amenities
Restaurant-style dining
Fitness center
Walking paths
Outdoor patios
Our Living Options
Our senior living community offers supportive assisted living and high-quality memory care. This combination of senior lifestyles makes it possible for couples with different needs to remain together in the same community.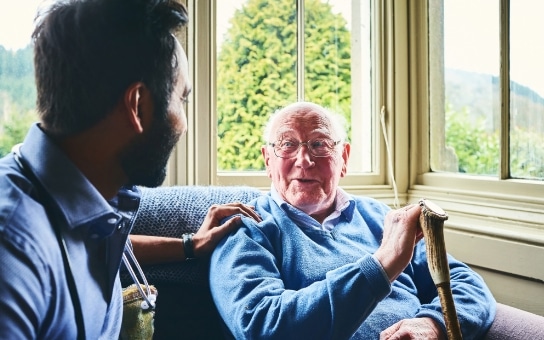 Assisted Living
Assisted living — or supportive living as we like to call it — offers a little support and a lot of pampering and personalized attention. This means residents are empowered to live fully and happily while enjoying all the benefits that come with community life.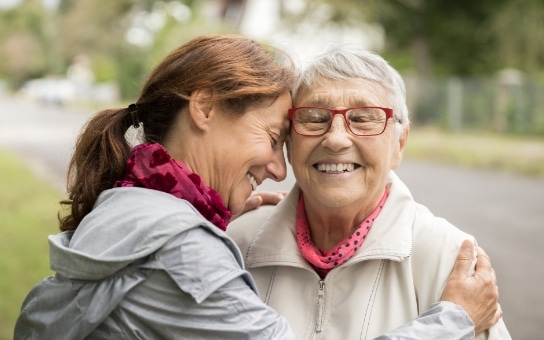 Memory Care
Cascades of Chesterley's memory care environment is designed with safety, comfort and functionality in mind, while our life-enrichment programs are created to add daily meaning and value to our residents' lives.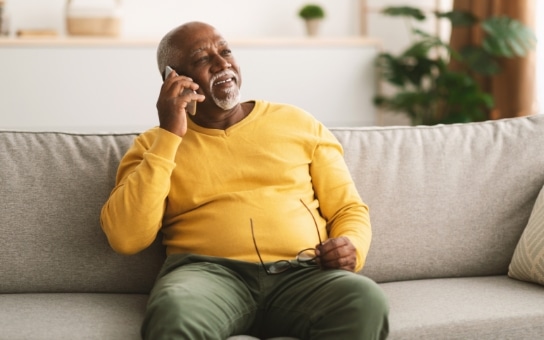 Respite Care
Respite care — or short-term stays — is designed for those caring for aging loved ones who may be going on vacation or who may simply need a temporary respite from caregiving.
---
The right lifestyle? The right time?
Is there a right time for senior living? Sometimes it's hard to know — and the right time is different for everyone. This short 5-minute discovery tool can help you get started.
Special savings available for a limited time* — call now to speak with an advisor!
Cascades of Chesterley … our difference.
With a focus on maintaining independence, at Cascades of Chesterley, there is every opportunity to embrace your individuality and access the support and care needed to live the life you desire.
Walk into our retirement community and experience a true feeling of home. Explore our engaging social calendar filled with activities and entertainment. Discover programs that connect residents with new friends. Find an array of convenient services and amenities that make life worry-free. And experience personalized care that sometimes means knowing how you like your coffee and other times means lending a helping hand with life's daily tasks.
At Cascades of Chesterley, we believe the smallest things can make the biggest difference. A warm hello delivered with a smile. Listening with interest and enthusiasm. Anticipating needs and responding appropriately. Celebrating accomplishments. Sharing joy.
It's all here. But don't take our word for it…
Our residents weigh in.
"I'm so glad we chose a Cascade Living Group community."
---
A Day in the Life.
Life at Cascades of Chesterley means living well each day, whatever individual abilities may be. No matter the lifestyle, our life enrichment teams create countless opportunities to enhance physical, social, emotional and spiritual well-being by creating programs, activities and entertainment that enrich life.
Dining at Cascades of Chesterley.
---
What's Near Our Yakima Senior Living Community.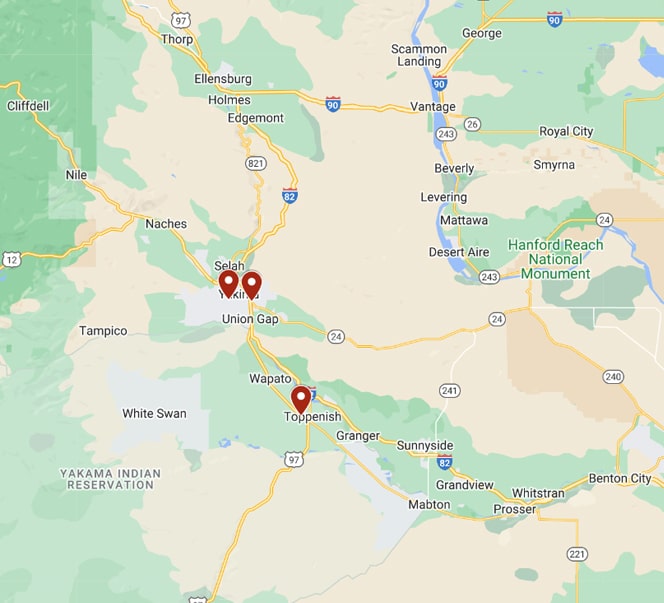 Yakima Valley Museum
2105 Tieton Drive
Yakima, WA 98902
Yakima Arboretum & Botanical Garden
1401 Arboretum Drive
Yakima, WA 98901
Yakima Farmers Market
22 S. 3rd Street
Yakima, WA 98901
Yakim Nation Museum & Cultural Center
100 Speil-Yi Loop
Toppenish, WA 98948
Cascades of Chesterley is also located near shopping, hospitals, dining, and banking institutions.
Floor Plan
Size up your living space with a well-appointed studio or one-bedroom apartment. Each one is designed for the way today's seniors want to live. Ranging in sizes and designs, there's one for every taste, need and budget. No matter which floor plan meets your family's needs, there's a world of services, opportunities and excitement outside each apartment door.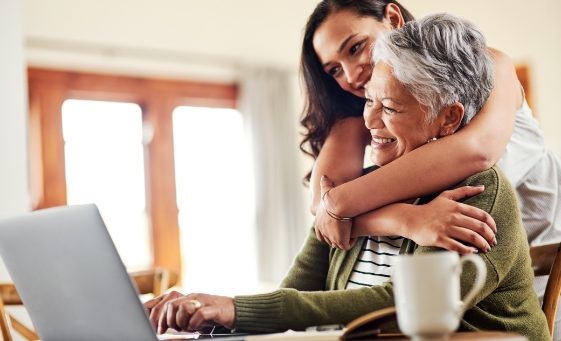 What is the true cost of living at Cascades of Chesterley?
Meals, check. Social life, check. Maintenance, housekeeping, check, check. Access to around-the-clock support when it's needed, check. When you factor in everything covered in our monthly fees and compare it to the cost of remaining at home, you'll discover the real value of senior living and find a cost-effective option that enhances life in every way.
---
Meet our team.
Everyone at Cascades of Chesterley has heart. They love what they do — and it shows. From our culinary team to our care partners to our maintenance crew, our hands-on team knows our residents best, so the leadership team listens to and learns from them. While every associate is committed to resident comfort, safety, care and happiness, it's this hands-on team that creates the genuine feeling of community found here. It's truly a community where everyone cares for and about one another — and it all starts with our care associates. Get to know them.
Care Team
Lizbeth Martinez
Laundry Associate
No job is too big or too small for Lizbeth who says working hard helping to make our residents' lives better is why she loves working in senior living.
Stephanie Ackermann
Memory Care Director
A natural caregiver, Stephanie says she strives to brighten our residents' days in any way she can. She loves getting to know them – and their pasts. But most of all, she says becoming family to them is what inspires her most.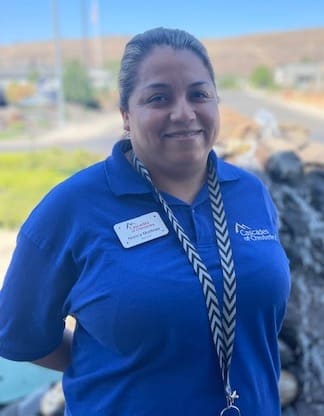 Nancy Martinez
While Nancy loves the connections she's made with her co-workers, she says she loves coming to work knowing she has the power to make a difference in our residents' lives.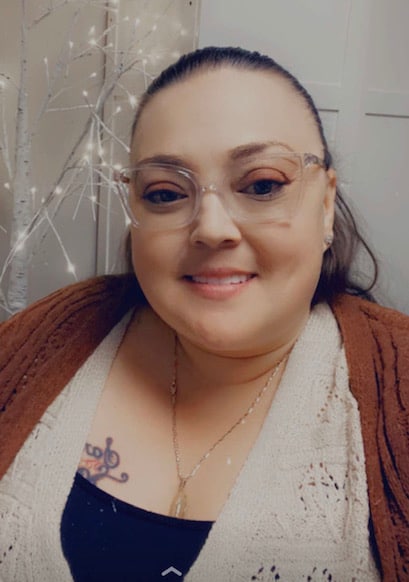 Christina Sanchez
Resident Care Coordinator
My name is Christina. I began my journey here as a caregiver, transitioned to Med Tech, and am now currently the Resident Care Coordinator at Cascades of Chesterley. I have been in this building a total of 3½ years, with a small break during that time frame. I am a tad bit OCD, and I love organizing things in binders and creating spreadsheets, but it makes my team happy. I feel fortunate to be part of a team that has been able to embrace my quirks.
Office Team
Virginia B. Villemez
Executive Director
A licensed nursing home administrator and certified dementia practitioner, Virginia provides enthusiasm, vision, and leadership to a caring team of professionals. Building lasting relationships with residents, their families and team members is her top priority.
Sarah Valencia
Concierge
Sarah has been with Cascades of Chesterley since August of 2022 and couldn't be happier this opportunity came up for her. She shares that it has truly been a delight getting to know all of the residents, and she loves that she can be a helping hand to the community. "I really can't see myself anywhere else, and I look forward to growing with the company," she adds.
David Roybal
Plant Operations Director
I am David Roybal. I have been with Cascades of Chesterley for over five months, but I am new to the role of Plant Operations Director. Prior to Cascades of Chesterley, I was with Northwest Harvest, where I was the Operations Manager for over 15 years. My passion is helping others. In my off time, I enjoy fishing and smoking meat with my 10-year-old son.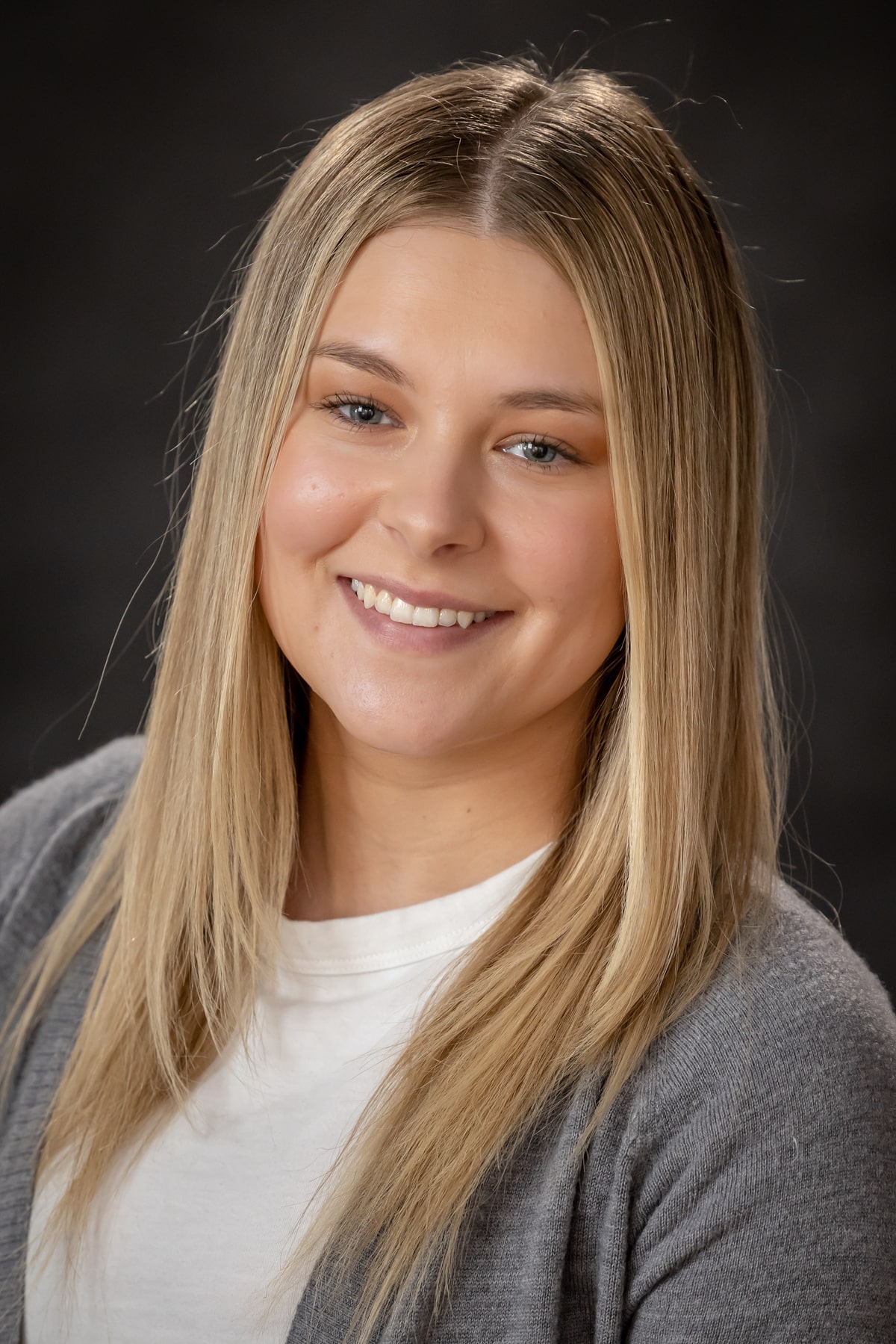 Laynie Flores, CNA
Business Office Manager
The joy my seniors give to me, and the stories being told around the clock. They help give you insight to what life is all about. Being able to come to work and be welcomed in with a smile and a warm hug. Most importantly the relationships I gain with each and every one of my seniors. My greatest passion is coming to work knowing I get to build a memory with seniors, knowing I am helping someone through everything life may throw at our seniors. Being by their side through the good, bad and greatest times of our lives together. On my personal time I love to go on adventures with my puppy Winston and my supportive Husband. I love to travel, especially going to Disneyworld, definitely is the best place on earth next to Chesterley.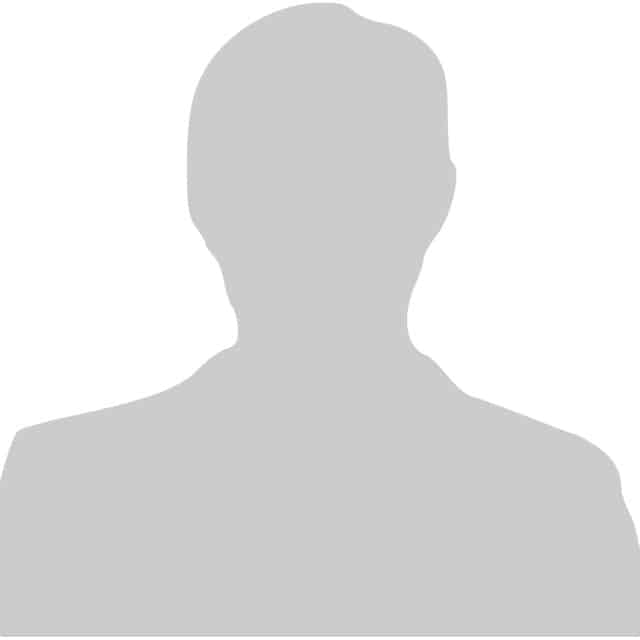 Gisele McAfee
Wellness Director
Gisele has devoted her entire career to keeping seniors healthy and well. While she's held a variety of wellness-focused roles before becoming our wellness director, she's always been in the senior living space because, as she says, there's nothing more rewarding.
Get in Touch.
It would be our pleasure to talk to you about our assisted living and memory care community in Yakima, WA, and how we may be of service.
Special savings available for a limited time * — call now to speak with an advisor!
* Limited availability. Some restrictions apply.
Our Health and Safety Promise
Protecting our residents and team is a priority.
Here's how we do it.