Jefferson Lodge Memory Care Community
Located in the charming small town of Dallas, Oregon, Jefferson Lodge Memory Care Community is an intimate community known throughout the area (and beyond) for providing exceptional memory care and programming for those living with Alzheimer's and other dementias. Offering warm, personalized and compassionate care, Jefferson Lodge is truly a home where residents feel valued, loved and purposeful.
Special savings available for a limited time*
Address + Phone
664 SE Jefferson St.
Dallas,
OR
97338
Phone: 503-623-8104
Featured Amenities
Soothing fountains
Intimate design to benefit those with memory loss
Respectful, Compassionate Memory Care
Memory Care
Specialized memory care programming and support are provided by an experienced team that understands all stages of memory loss. Our goal is to help residents experience more meaningful moments and more fulfilling days at our Dallas, Oregon, memory care community.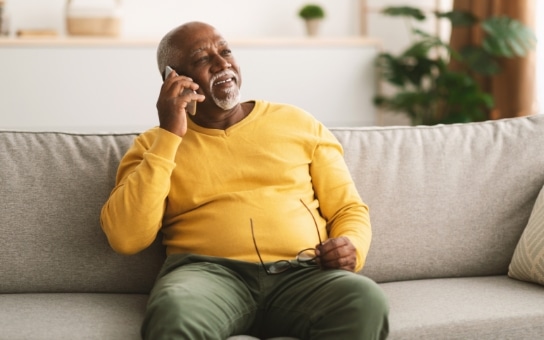 Respite Care
Respite care — or short-term stays — is designed for those caring for aging loved ones who may be going on vacation or who may simply need a temporary respite from the demands of caregiving.
---
Jefferson Lodge Memory Care Community … our difference.
Mosaic is our life-enriching program and lifestyle for those living with Alzheimer's and other forms of dementia. We call our Memory Care Program Mosaic because we believe that just like in a mosaic, there are many unique parts that make up every life. We respect and celebrate every part of a person's life — even when some of the pieces may be fading due to memory loss.
Centered around Teepa Snow's Positive Approach to Care®, the team at Jefferson Lodge provides residents with a meaningful, purposeful lifestyle that is personalized to individual preferences, abilities and needs.
With a belief that memory care should celebrate every resident's personal story, we build relationships rooted in authenticity, encouragement and compassion. Our Dallas memory care residents at Jefferson Lodge are enabled and empowered because we draw on their distinct life experiences to find the most compassionate — and successful — ways to support them.
Our residents weigh in.
"Dementia is a cruel disease but having support from the Jefferson Lodge staff has made it so much more manageable. They have events, activities, parties, etc. that include family members … mom and I enjoy it all together."
---
Specially Designed.
---
A Day in the Life.
Senior living at Jefferson Lodge means living well each day, whatever individual abilities may be. Our life-enrichment teams create daily opportunities to enhance physical, social, emotional and spiritual well-being by creating memory care programs, activities and entertainment that brighten and enrich daily life.
Dining at Jefferson Lodge
---
What's Near Our Memory Care Community in Dallas, OR.
Hillsboro Main Library
2850 NE Brookwood Parkway
Hillsboro, OR 97124
Delbert Hunter Arboretum and Botanical Garden
266 SW Academy St.
Dallas, OR 97338
Eola Hills Wine Cellars
501 S. Pacific Hwy W
Rickreall, OR 97371
Baskett Slough National Wildlife Refuge
10995 OR-22
Dallas, OR 97338
Floor Plans
Size up your living space with a well-appointed residence. Each one is designed for safety and to meet a variety of needs and budgets. No matter which memory care apartment best meets your family's needs, a world of programs, services and 24/7 care is just outside each apartment door.
Take a Virtual Tour of Jefferson Lodge Memory Care Community
Reserve your apartment by December 31 and lock in 2023 rates. Call now!
What is the true cost of living at Jefferson Lodge?
Monthly rent varies depending on the level of care and support required. When you factor in everything covered in our pricing and compare it to the cost of caring for a loved one with dementia or memory loss at home, you'll discover the real value of a memory care community and find a cost-effective option that's designed to enhance life — yours and theirs.
---
Meet our team.
The team at Jefferson Lodge Memory Care Community is warm, friendly and extremely passionate about taking care of people living with memory challenges. Each associate has an amazing, caring personality, as well as that special something that makes them both dedicated and very knowledgeable about dementia and dementia care. Improving the lives of residents (while providing peace of mind for families) each moment of every day is our team's priority — and privilege.
Everyone at Jefferson Lodge loves what they do — and it shows. From our culinary team to our care partners to our maintenance crew, our team enjoys a sense of real empowerment. They know the residents best, so the leadership team listens to and learns from them. While every associate is committed to resident comfort, safety, care and happiness, it's this hands-on team that creates the genuine feeling of community found at our Dallas, Oregon, memory care community, Jefferson Lodge. It's truly a community where everyone cares for and about one another — and it all starts with our care associates.
Care Team
Aliah Murray
Care Associate
Enthusiastic about sharing her passion for personal growth and healing, Aliah believes it's a privilege to care for seniors who she says are too often not seen or heard. "Listening to their stories inspires me."
Rebecca Knotts
Cook
Rebecca combined a passion for seniors and a love of cooking into a career. What inspires her: providing residents with great food and to give them something to look forward to each day.
Travis Dillon
Medication Associate
Travis makes sure residents are taking prescribed meds at the time their doctors ordered. When he sees that residents are happy to see him, he feels like he really is making a difference.
Office Team
Heather Golden
Executive Director
As a 20-year senior living veteran, Heather has held nearly every community position – starting as a caregiver. Heather says she got into senior living because her grandparents are her favorite people.
Lee Ingram
Environmental Services Director
Lee started as a Care Associate and after several promotions, she's reached her current role. She takes pride in how the community looks and is always ready and eager to lend a helping hand.
JoEda Hanson
Community Relations Director
JoEda has been working in senior living for over 17 years. JoEda has served in many roles over her career and after recently moving to Independence, she is the new Community Relations Director at Jefferson Lodge. She loves making a difference in seniors' lives and helping their loved ones.
Stephaine Knippa
Life Enrichment Director
Stephanie has been an associate of Jefferson Lodge Memory Care Community since 2022 and has quickly generated genuine relationships with the residents and staff. New to senior living, she is eager to expand her training and knowledge in activities while assisting in developing programs for our current and future needs.
Iain Klingberg
Dining Services Director
Iain came to Jefferson Lodge as a cook. As Dining Services Director, he creates healthy, delicious menus that make mealtimes one of the most highly anticipated times of each day.
David Tracy
Plant Operations Director
With decades of construction and general contracting experience under his belt, there's nothing David can't fix. What he likes most about Jefferson Lodge: hearing the residents' life stories.
Nora Ezquivel
Business Office Manager
Nora is front and center in our community, helping residents (and their families) with whatever they need! She says she has the best job because she gets to interact and share stories with our residents.
Debra Foley
Resident Service Director
Debra is truly grateful for the opportunity to serve and support the residents at Jefferson Lodge. Being a wife and mother her the value of compassion, patience, and nurturing relationships. It is her sincere pleasure to contribute to the well-being and happiness of the residents at the community, and she's grateful for the chance to make a positive difference in the lives of those around her.
Discover more Alzheimer's & Dementia Insights
Get in Touch.
It would be our pleasure to talk to you about our senior living community in Dallas, OR, and how we may be of service.
Special savings available for a limited time * — call now to speak with an advisor.
* Limited availability. Some restrictions apply.
Our Health and Safety Promise
Protecting our residents and team is a priority.
Here's how we do it.