How to Plan for Senior Care.
Planning for senior care can save the entire family from uncertainty, anxiety and sleepless nights. Laying the foundation for future care now means avoiding the stress of creating a senior care plan during a crisis.
Getting Started with a Senior Care Plan.
When thinking about senior living, setting a plan into action makes reaching personal and financial goals easier. Before starting your senior care plan, think about wants — and needs:
For yourself
Does the community offer healthcare services?
What kind of enrichment programs are important?
Is the camaraderie of community life appealing?
Does the community have a good reputation (check with friends, family, doctors)?
Talk to others who have made the decision (and move).
For a loved one
How much support can you or your family provide?
If I can't provide certain care, can the community ensure optimum health and safety?
Has the recent loss of a spouse affected their well-being?
Are there changes in social life, weight or hygiene?
Is memory loss a concern?
For more information, download our Creating a Plan tip sheet.
Understanding the Senior Living Options.
There are many different senior lifestyles to consider. Do some research when senior care planning. Gather information on the types of services and living options in your area to see what best matches needs, both now and in the future.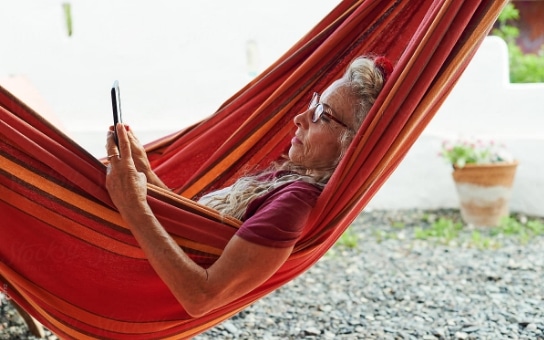 Independent Living
The least amount of caregiving — or none at all — this lifestyle is for active seniors who want maintenance-free living and the freedom to live according to their own schedules.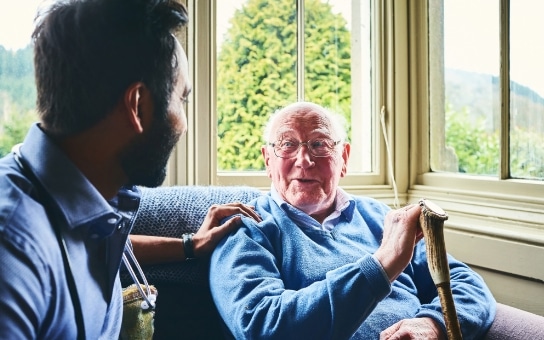 Assisted Living
Fosters independence by offering support and assistance with activities of daily living like bathing, dressing and managing medication in a joyful environment that offers fun, friendship and fulfillment.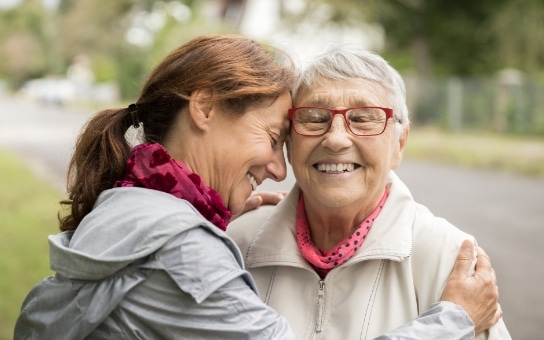 Memory Care
24-hour specialty care for seniors living with Alzheimer's disease and other forms of dementia. Features safe settings with a focus on enhancing quality of life for residents and peace of mind for those who love them.
Home Care
Services range from private home care to post-surgical care and rehabilitation to nonmedical companion care. Can accommodate needs from a few hours a day to around-the-clock concierge support.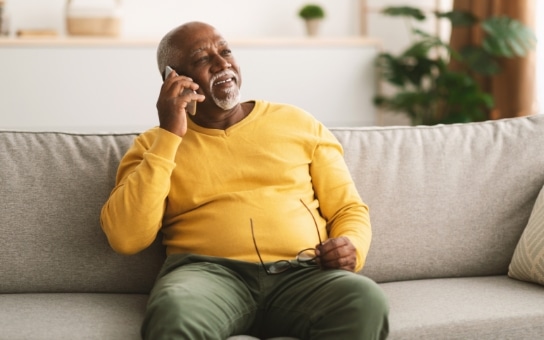 Respite Care | Adult Day Care
Senior living communities sometimes offer respite care (short stays) or day programs. Both offer family caregivers extra support and the opportunity to have a temporary respite from caregiving.
Make or Review a Financial Plan.
The cost of senior living is a concern for many families. Many delay considering a move, and some assume they can't afford it, without fully understanding the value. When you compare all the costs associated with remaining at home with everything included at a senior living community, you might be surprised.
It may help to meet with a financial advisor to make or review estate plans and assets. The earlier arrangements are made, the better the chances are of securing the lifestyle that's wanted now and the care that might be needed in the future.
Selecting the Perfect Community.
There are more senior lifestyle choices today than ever before. When choosing the retirement lifestyle that's best, there are many factors to consider, including present and future needs, personal preferences and the financial situation. In searching, consider:
The history, reputation and financial stability of the community
The type of living accommodations offered
The scope of services offered
The types of amenities available, including health services
Cascade Living Group has a Cost Comparison Worksheet to help determine what works best for your family.
Talk – And Share.
Have a conversation with loved ones about how to handle things in the event of a life-changing emergency. Is there a living will or power of attorney in place to ensure wishes are honored? Write down plans and preferences so there is no confusion when the time comes to execute them.
When the family understands what is wanted in terms of care, the stress of someone else making those decisions is removed.
Our Health and Safety Promise
Protecting our residents and team is a priority.
Here's how we do it.
Still Have Questions?
We'd love to answer them.