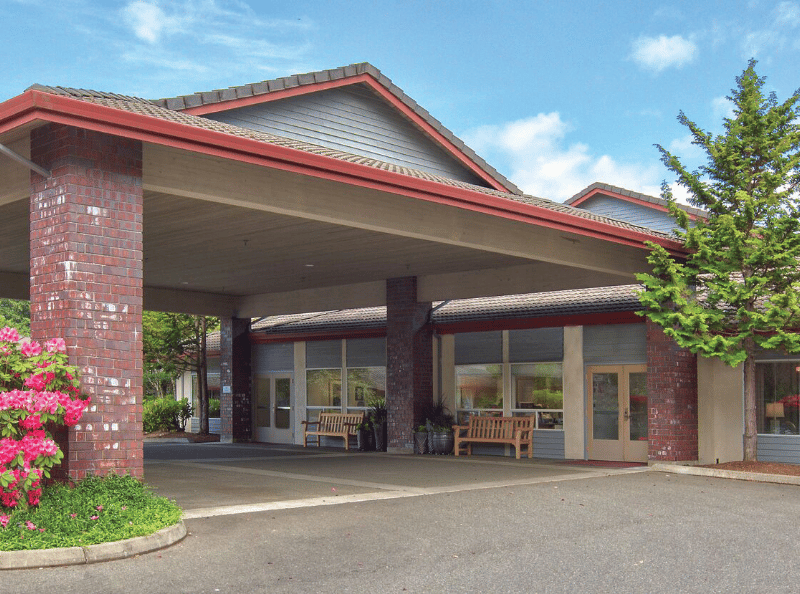 Alpine Way Continuing Care Community
Located on the westernmost tip of the Puget Sound with views of the Olympic Mountains and Mt. Rainier in the distance, many say we're in what might just be the perfect place for senior living in Shelton, Washington. Alpine Way is tucked in a parklike setting amid tall, lush evergreen trees, where life is the very definition of the easy Pacific Northwest vibe.
Special savings available for a limited time!*
Address + Phone
900 Alpine Way
Shelton,
WA
98584
Phone: 360-426-2600
Living Options
Independent Living
Assisted Living
Memory Care
Respite Care
Featured Amenities
Weekly entertainment
Fitness center
Lush landscaping
Community spaces
Our Living Options
A range of senior lifestyles are available, so if more support is ever needed, there's no need to move to another senior living community. And in the event a spouse or partner needs different care, it's right here, keeping couples close.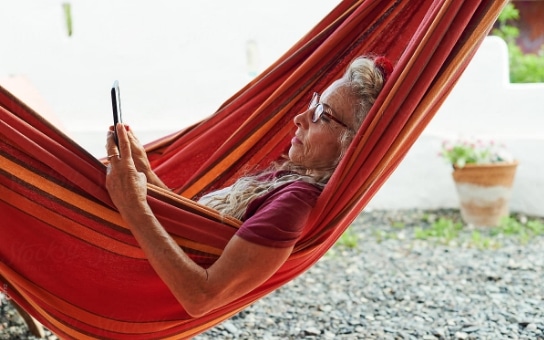 Retirement Living
Quite simply, life is easier at Alpine Way — and a lot more fun. In our Shelton, Washington, senior living community, find a lifestyle designed for comfort and well-being. We take care of maintenance, cleaning, meals, yardwork and repairs so you can enjoy a new retirement living experience.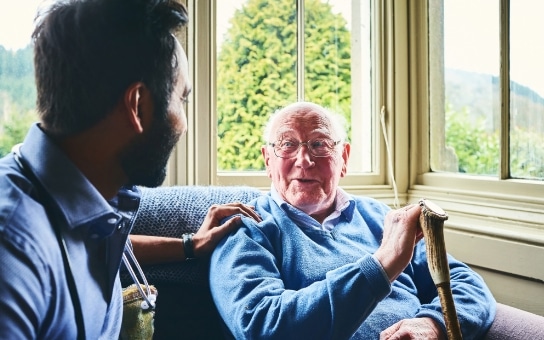 Assisted Living
With more time, a little support and a lot of friendly encouragement, residents can live fully and happily while enjoying everything assisted living in Shelton (and a terrific location near Olympia and the pristine shoreline of the Puget Sound) has to offer.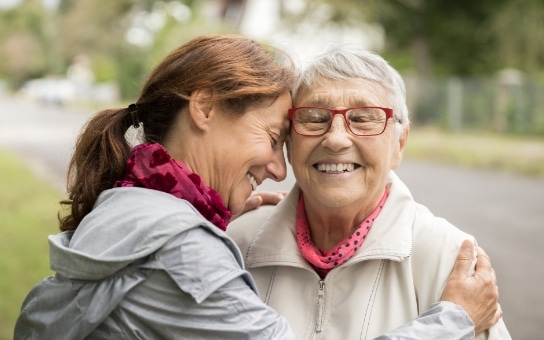 Memory Care
Specialized memory care programming and support from an experienced team trained to understand the progressive stages of memory loss help residents experience purpose and contentment in a safe environment.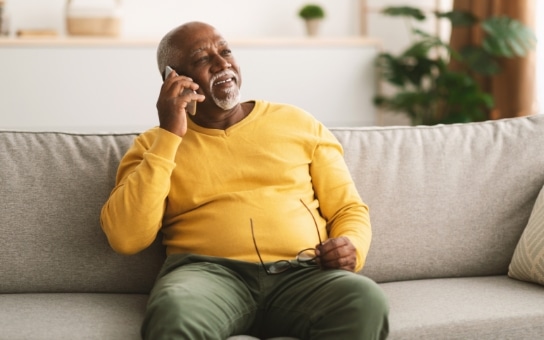 Respite Care
Respite care — or short-term stays — is a wonderful option for those caring for aging loved ones who may be going on vacation or who may simply need a temporary respite from caregiving.
---
Alpine Way … our difference.
Personalized experiences make all the difference at Alpine Way. From the perfect amount of cream in your daily coffee to your preferred midday mealtime, the team at our Shelton, WA, senior living community caters to you and your special preferences.
Alpine Way has it all. A comfortable feeling of home. A busy social calendar filled with fun activities and entertainment. Programs that encourage engagement. Amenities that add convenience to everyday life. Personalized care that sometimes means knowing a favorite TV show and other times means lending a hand with life's daily tasks.
With a focus on preserving and enhancing independence, there is every opportunity to live well — really well — at Alpine Way. But sometimes the smallest things make the biggest difference. A greeting delivered with a smile. Listening with enthusiasm. Anticipating needs and responding appropriately. Celebrating individuality.
It's all here. But don't take our word for it…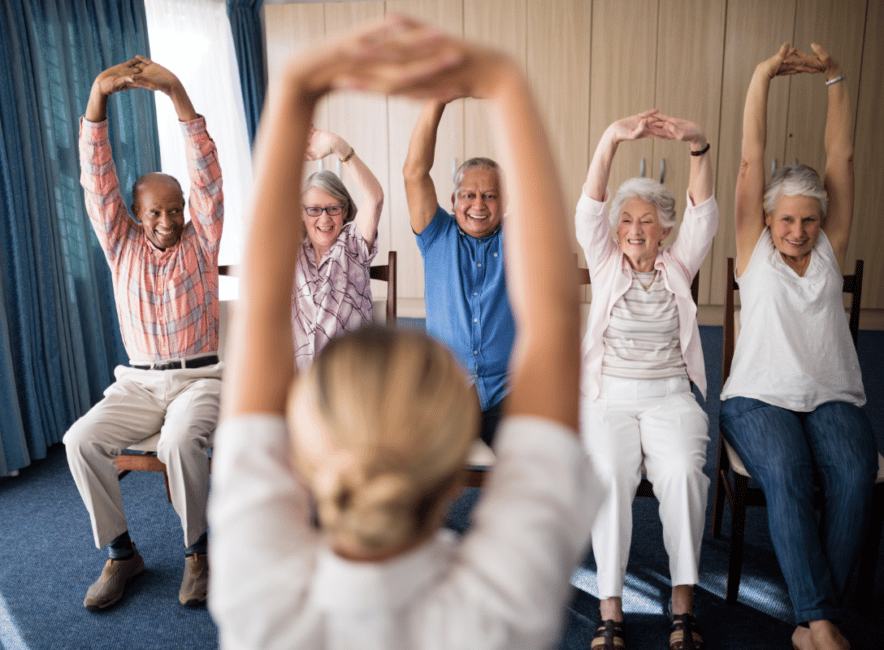 Our residents weigh in.
Our family feels fortunate to have found Alpine Way community for our sister's memory care. They were a true lifesaver. Knowing I no longer had to worry about her daily care I could return to being her loving sister and advocate. The level of genuine caring is evident from top leadership staff down to the newest care assistants.  Our family is so grateful for every one of you who cared for our sister.
---
A Day in the Life.
Life at Alpine Way means living well each day, whatever individual abilities may be. No matter the lifestyle, our life-enrichment teams create daily opportunities to enhance physical, social, emotional and spiritual well-being by creating programs, activities and entertainment that enrich daily life.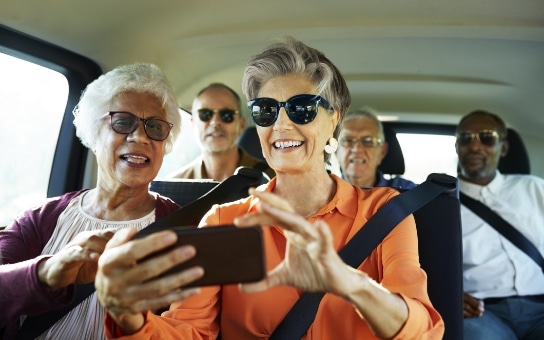 Respite Care
Whether it's for a few days or several weeks, respite care — or short-term stays — offers a taste of a senior lifestyle before making a commitment while affording caregivers the opportunity to take a vacation or to simply rest and recharge. Respite care residents enjoy the same support and community amenities, services and programs as our full-time residents.
Dining at Alpine Way.
---
What's Near Our Senior Living Community in Shelton, WA.
Hunter Farms
1921 W. State Route 106
Union, WA 98592
Kneeland Park
100 Turner Ave.
Shelton, WA 98584
Oysterfest
250 W. Sanderson Way
Shelton, WA 98584
Chapman Cove
2854 E. State Route 3
Shelton, WA 98584
Shelton Farmers Market
306 W. Railroad Ave.
Shelton, WA 98584
Floor Plans
Size up your living space with a well-appointed studio or one- or two-bedroom apartment. Each one is designed for the way today's seniors want to live. All have kitchenettes, and some have patios. Ranging in sizes and designs, there's one perfect for every taste, need and budget. No matter which apartment or studio best meets your family's needs, a world of amenities and services, opportunities and excitement is just steps outside each apartment door.
Independent Living
Assisted Living
Move in by December 31 and lock in 2023 rates before the new year*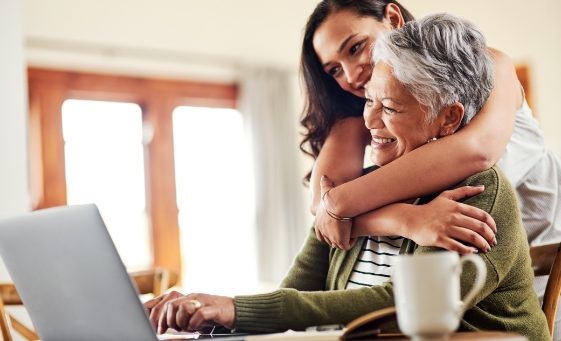 What is the true cost of living at Alpine Way?
Meals, check. Social life, check. Maintenance, housekeeping, check, check. Support if it's needed, check. When you factor in everything covered in the pricing at our community and compare it to the cost of remaining at home, you'll discover the real value of senior living and find a cost-effective option that's designed to enhance life in every way.
---
Meet our team.
Everyone at Alpine Way loves what they do — and it shows. From our dining team to our care partners to our maintenance crew, our hands-on team enjoys a sense of real empowerment. They know the residents best, so the leadership team listens to and learns from them. While every associate is committed to resident comfort, safety, care and happiness, it's this hands-on team that creates the genuine feeling of community — and family — found here. It's truly a community where everyone cares for and about one another — and it all starts with our care associates. Get to know them.
Care Team
Carla Yates
Lead Caregiver
For 20 years, Carla has been bringing her philosophy to life: "If I can make a resident smile by the end of the day, I know I've done my job." And she's done her job exceptionally well … she was voted Best Local Caregiver of the Year for 2020.
Office Team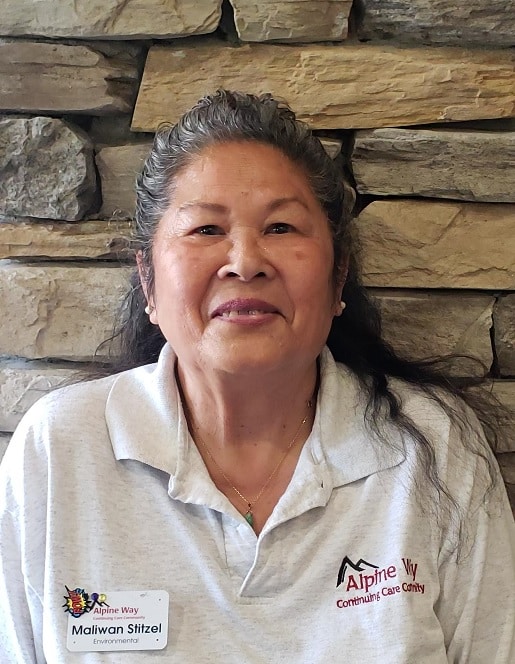 Maliwan Stitzel
Environmental Services Associate
Raised in Bangkok, Maliwan moved to the USA as a young adult. With 47 years of environmental services experience and unmatched enthusiasm, she brings sparkle and shine to our community in more ways than one!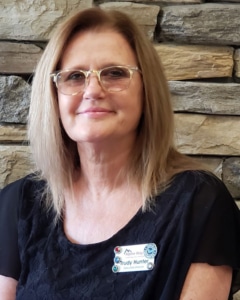 Trudy Hunter
Executive Director
Trudy's priority is to further our person-centered approach to care. Her philosophy is twofold: respect everyone and believe there are always ways to improve quality of life and quality of care.
Cathy Kretzer
Life Enrichment Director
Cathy is an example that anyone who wants to succeed can. She's worked in housekeeping and transportation. Now, she brings residents daily joy to residents in her current – and favorite – role.
Wendy Wincewicz, RN
Wellness Director
While waiting for a hospital job, Wendy went to a nursing home where she fell in love with senior care. Eventually, she went to a hospital setting but was drawn back to a job exclusively in senior care.
Cyndy Armitage
Director of Sales and Marketing
Cyndy has a 20-year background in sales and marketing. She has found a home at Alpine Way because she enjoys supporting seniors and their families as they navigate the senior living experience.
Rod Davis
Plant Operations Director
Early in his life, Rod discovered he had an affinity for elders – a passion that led him to Alpine Way where he's kept the community in tip-top shape for well over a decade.
Donna Jorgensen
Dining Services Director
Donna has spent over 20 years in the food industry – with many of them managing and serving seniors' nutritional needs. She truly enjoys her work and is excited to learn everyone's favorite foods while delighting and surprising residents.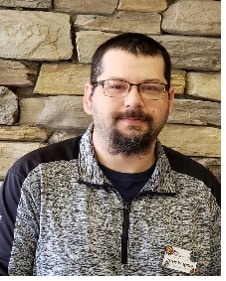 Travis Wagner
Director of Environmental Services
Life has come full circle for Travis. As a kid, he tagged along with his dad who was a maintenance director at senior communities. Now, as one himself, he takes pride in delivering outstanding service.
Discover more Alzheimer's & Dementia Insights
Get in Touch.
It would be our pleasure to talk to you about our senior living community in Shelton and how we may be of service.
Special savings available for a limited time* — call now to speak with an advisor!
* Limited availability. Some restrictions apply.
Our Health and Safety Promise
Protecting our residents and team is a priority.
Here's how we do it.