Ashley Gardens of Mount Vernon
Ashley Gardens of Mount Vernon, a Cascades Living Group memory care community, is located in a quaint residential neighborhood in Mount Vernon, Washington, the county seat of Skagit County, once named America's top small city.
Featuring lovely landscaping and a true homelike environment, Ashley Gardens is a truly warm community where residents, family and care partners feel valued, purposeful and loved. Residents and their families are part of our family. They are embraced and involved in all decisions and in all aspects of care.
Community
Address + Phone
3807 E College Way
Mount Vernon,
WA
98273
Phone: 360-419-9422
Featured Amenities
Weekly entertainment
Fitness center
Lush landscaping
Community spaces
Respectful, Compassionate Memory Care
Specialized memory programming and support is provided by an experienced team trained to understand all stages of memory loss. Here, our number one goal is to help residents experience more meaningful moments and more fulfilling days at our Skagit County memory care community, Ashley Gardens of Mount Vernon.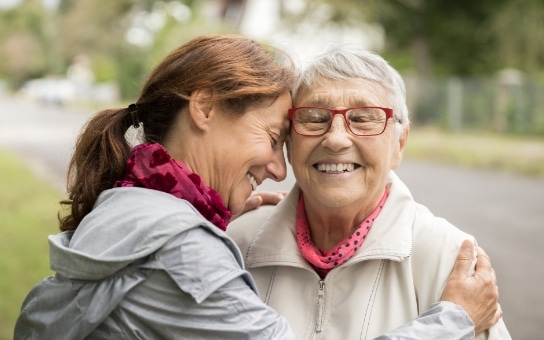 Memory Care
Specialized memory programming and support is provided by an experienced team trained to understand all stages of memory loss. Here, our number one goal is to help residents experience more meaningful moments and more fulfilling days at our Skagit County memory care community, Ashley Gardens of Mount Vernon.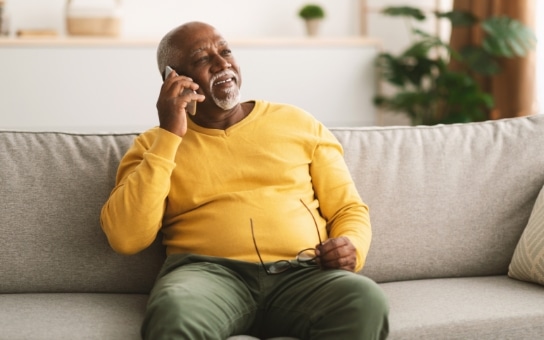 Respite Care
Respite care — or short-term stays — are designed for those caring for aging loved ones who may be going on vacation or who may simply need a temporary respite from the demands of caregiving.
---
The right lifestyle? The right time?
Is there a right time for senior living? Sometimes it's hard to know — and the right time is different for everyone. This short 5-minute discovery tool can help you get started.
Ashley Gardens of Mount Vernon … our difference.
Mosaic is our life-enriching memory support program and lifestyle for those living with Alzheimer's disease and other forms of dementia. We call our Memory Care Program, Mosaic because we believe that just like in a mosaic, there are many unique parts that make up every life. We respect and celebrate every part of a person's life — even when some of the pieces may be fading due to memory loss.
Centered around Teepa Snow's Positive Approach® to memory care, the team at Ashley Gardens of Mount Vernon provides residents with a meaningful, purposeful lifestyle that is personalized to individual preferences, abilities, and needs.With a belief that memory care should celebrate every resident's personal story, we build relationships rooted in authenticity, encouragement and compassion. Memory care residents at Ashley Gardens of Mount Vernon are enabled and empowered because we draw on their distinct life experiences to find the most compassionate — and successful — way to support them. It's all here.
Our families weigh in.
"I'm so glad we chose a Cascade Living Group community."
---
A Day in the Life.
Life at Ashley Gardens means living well each day, whatever individual abilities may be. Our Life Enrichment teams create daily opportunities to enhance physical, social, emotional and spiritual well-being by creating memory care programs, activities and entertainment that brighten and enrich daily life.
Dining at Ashley Gardens.
---
What's Near Our Senior Living Community in Mount Vernon, WA.
Whidbey Island
Puget Sound
Tulip Town
15002 Bradshaw Rd,
Mt Vernon, WA 98273
Lincoln Theater
712 S 1st St,
Mt Vernon, WA 98273
Bakerview Park
3101 East Fir Street
Mount Vernon, WA
Littlefield Celtic Center
1124 Cleveland Ave,
Mt Vernon, WA 98273
Floor Plan
Size up your living space with a well-appointed residence. Each one is designed for safety in designs, to meet needs and budgets. No matter which memory care apartment best meets your family's needs, there is a world of programs, services and 24/7 care outside each apartment door.
Take a Virtual Tour of Ashley Gardens of Mount Vernon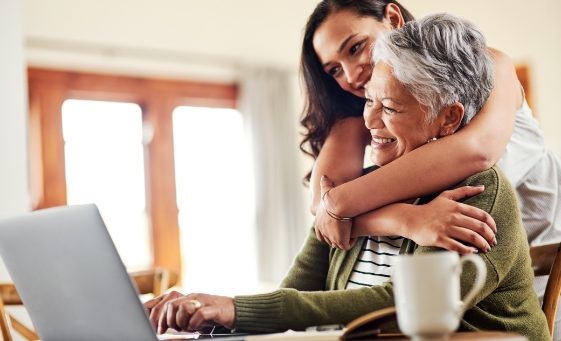 What is the true cost of living at Ashley Gardens?
Monthly rent varies depending on the level of care and support required. When you factor in everything covered in our pricing and compare it to the cost of caring for a loved one with dementia or memory loss at home, you'll discover the real value of a memory care community and find a cost-effective option that's designed to enhance life — yours and theirs.
---
Meet our team.
The team at Ashley Gardens of Mount Vernon is warm, friendly and extremely passionate about taking care of people living with memory challenges. Each associate has an amazing, caring personality and that special something that makes them both dedicated and very knowledgeable about dementia and dementia care. Improving the lives of residents (while providing peace of mind for families) each moment of every day is our team's priority — and privilege.
Care Team
Melissa Jans
Caregiver
Melissa's interest in senior living started with the close relationship she enjoyed with her grandmother. As a caregiver she says the best part of her job is building bonds with residents (and their families) and believes there no more rewarding job.
Emily Counter
Memory Care Associate
Interacting with residents … seeing them happy and smiling makes every day brighter for Emily who says she loves working in memory care at Ashley Gardens and can't imagine doing anywhere else.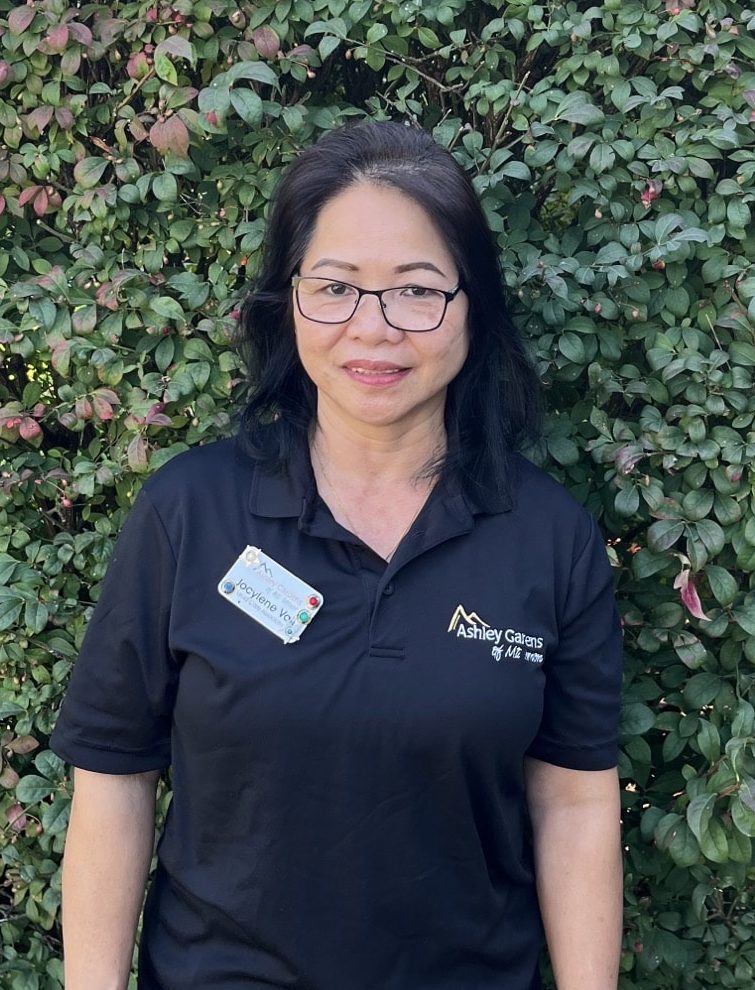 Jocylenne Vail
Lead Care Associate
Jocylenne believes she is doing something that matters — and our residents say it shows in how she enriches everyday life in our community's culture with kindness, empathy, and respect.
Office Team
Carla Hancock
Executive Director
Carla possesses a love and deep understanding of memory care and uses innovative ways to communicate and understand residents living with dementia. Her passion includes teaching others how to partner with those with dementia to develop a trusting and enriching relationship.
Hannah Lemieux
Business Office Manager
While Hannah has years of experience working "behind the scenes" in office-related positions, her infectious smile and compassionate heart brighten the days of residents and team members alike!
Vanessa Vallejo
Community Relations Director
Vanessa began her career as a certified nursing assistant. Her determination, experience and people skills led her to her current position, where she's passionate about growing and evolving right along with the residents.
Jaime Rolon
Life Enrichment Director
From caregiver to med tech to director, Jaime has over 10 years of experience working with seniors. In this current role, Jaime develops meaningful programming for residents that's as fulfilling as it is fun.
Raquel Pedraza
Dietary Manager 
Raquel serves up delicious food to residents every day. Her experience in restaurant kitchens has helped her thrive in her role, but what drives her most: making residents happy.
Angel Cortazar
Maintenance Director
For nearly 20 years, Angel has kept the building crisp and clean. He comes to work each day with a goal of providing a pleasant atmosphere that makes our residents feel at home.
We Want to Get to Know You.
It would be our pleasure to talk to you about our senior living community in Mount Vernon, WA and how we may be of service. Talk to one of our senior-living advisors.
Our Health and Safety Promise
Protecting our residents and team is a priority.
Here's how we do it.