Cascades of Bend
Cascades of Bend combines the best of all worlds … a relaxed ambiance and a supportive, worry-free lifestyle. Cascades of Bend is in the heart of a small city widely known as Palm Springs of the North because of its many golf courses. It's also the beer capital of Oregon.
With its excellent location, the natural beauty of its senior living community campus and the stunning views of the Cascade Mountains and Pilot Butte, Cascades of Bend may just be the perfect place to call home.
Community
Address + Phone
1801 NE Lotus Drive
Bend,
OR
97701
Phone: 541-389-0046
Living Options
Residential Care
Memory Care
Respite Care
Featured Amenities
Beautiful Landscaping
Fitness center
Outdoor space with views and wildlife
Robust life enrichment
Our Senior Living Options
Supportive residential care and memory care are offered at Cascades of Bend, making it possible for couples with different needs to remain together in one community.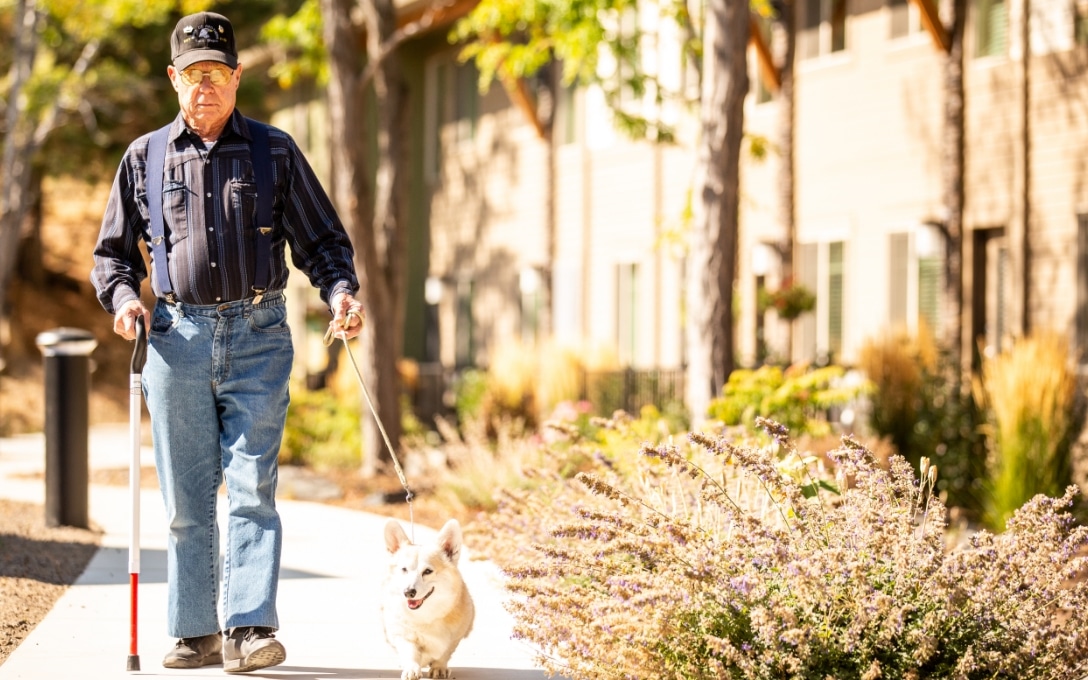 Residential Care
With more time, a little support, and a lot of pampering, residents can live fully and happily while enjoying everything our senior living community (and a great Central Oregon location in Bend) has to offer.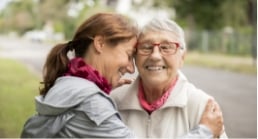 Memory Care
Cascades of Bend is not a typical memory care community. Several years of best-practice research and consultations with families whose lives have been touched by Alzheimer's and dementia went into our community and our exclusive Mosaic Memory Care Program.
Respite Care
Respite care, also known as a temporary stay, is a great solution for those caring for aging loved ones who may be going on vacation or who may simply need a temporary break from caregiving.
---
The right lifestyle? The right time?
Is there a right time for senior living or memory care? Sometimes it's hard to know — and the right time is different for everyone. This short 5-minute discovery tool can help you get started.
Cascades of Bend … our difference.
Here, there's a genuine feeling of home — and family. It's a comforting feeling residents say they notice upon moving in. The warm, family environment is complemented by a social calendar filled with activities and entertainment designed to invigorate and stimulate.
With personal attention, restaurant-style dining, EverFit wellness programs and a focus on preserving and enhancing independence, residents feel cared for and empowered as they receive supportive living services at Cascades of Bend.
But sometimes the smallest things make the biggest difference. A warm greeting delivered with a smile. Listening with interest and enthusiasm. Anticipating needs and responding appropriately. Celebrating individuality. Respecting differences.
It's all here. But don't take our word for it…
Our residents weigh in.
I love living here and the help is absolutely fabulous. The chef listens to what we want, and the meals are great.
---
Day in the life.
Life at Cascades of Bend means living well each day, whatever individual abilities may be. No matter the lifestyle, our life-enrichment and wellness teams create opportunities to enhance physical, social, emotional and spiritual well-being by creating programs, activities and entertainment that enrich daily life.
Dining at Cascades of Bend.
---
What's Near Our Senior Living Community in Bend, Oregon.
High Desert Museum
59800 US-97
Bend, OR 97702
Indian Head Casino
3236 US-26
Warm Springs, OR 97761
Central Oregon Symphony
15 SW Colorado Ave. #320
Bend, OR 97701
Tumalo Falls
Cascade Range
West of Bend, OR
Floor Plans
Size up your living space with a well-appointed studio, one-bedroom or two-bedroom senior apartment. Each senior living floor plan is designed for the way today's seniors want to live. Ranging in sizes and designs, there's one perfect for every taste, need and budget. Apartments include kitchenettes or kitchens, full bathrooms and ample storage space. Some have lanais or balconies.

Each pet-friendly senior apartment comes complete with a world of amenities and services, opportunities, and excitement just steps outside each door.
Take a Virtual Tour of the Cascades of Bend
Residential Care
Memory Care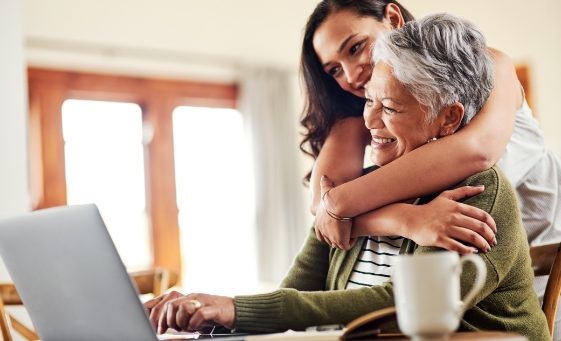 What is the true cost of living at Cascades of Bend?
Meals, check. Activities and entertainment, check. Maintenance, housekeeping, check, check. 24/7 support, check. At Cascades of Bend, when you factor in everything that's covered in our pricing and compare it to the cost of remaining at home, you'll discover the real value of senior living and find a cost-effective option that's designed to enhance life in every way. 
---
Meet our team.
Everyone at Cascades of Bend loves what they do — and it shows. From our culinary team to our care partners to our maintenance crew, our hands-on team enjoys a sense of real empowerment. They know the residents best, so the leadership team listens to and learns from them. While every associate is committed to resident comfort, safety, care and happiness, it's this hands-on team that creates the genuine feeling of community found here. It's a true family community where everyone knows and cares for and about one another — and it all starts with our care associates.
Care Team
Nancy Thompson
Concierge
Nancy is front and center in our community, helping residents (and their families) with whatever they need! She says she has the best job because she gets to interact with our residents – Every. Single. Day.
Tiffany Heineck
Server
Tiffany enjoys a close relationship with her grandparents which sparked her interest in senior living. The best part of her day is visiting with the residents and hearing their fascinating stories.
Pamela Cooper
Medication Associate
For 29 years, Pamela has been listening to — and learning from — residents, as she makes sure they are taking prescribed meds at the time their doctors ordered.
Office Team
Kelly Graves
Life Enrichment Director
Kelly creates activities that are meaningful and fun. How she does it: By establishing personal relationships with residents so she knows what motivates and inspires them most.
Misty Nicholas-Liceaga
Associate Executive Director
Working with seniors has brought Misty much joy, which is why she's devoted the past 20 years of her professional life to senior living. What she likes most: the daily smiles and hugs.
Mike Miller
Community Relations Director
Having experienced the journey of finding care and support for members of his own family, Mike empathetically guides families through the emotional process of transitioning to senior living.
Nicole Marquez
Resident Care Coordinator
Working with people and making a difference — no matter how big or small — is what motivates Nicole. Each day her goal is to listen to and respect people's beliefs, values and preferences.
Michael Langston
Plant Operations Director
A passionate outdoorsman, Michael recently moved from Florida and loves the Oregon lifestyle. He brings a wealth of experience to our community and has found much joy in getting to know our residents.
Our Health and Safety Promise
Protecting our residents and team is a priority.
Here's how we do it.