Cascades of Grass Valley
Offering a continuum of senior living lifestyles, Cascades of Grass Valley is nestled in the foothills of the Sierra Nevada Mountains in one of the most scenic parts of Northern California. We are just a drive from San Francisco, Sacramento, Yuba City and Lake Tahoe, and minutes from the popular communities of Grass Valley and Nevada City.
Special savings available for a limited time*
Community
Address + Phone
415 Sierra College Drive
Grass Valley,
CA
95945
Phone: 530-272-8002
Living Options
Independent Living
Assisted Living
Memory Care
Respite Care
Featured Amenities
Concierge & life-enrichment staff
Robust social calendars
Chef-Inspired dining
Game lounges
Our Living Options
Cascades of Grass Valley is a pet-friendly community that offers a full a range of senior lifestyles. This means if more support is ever needed, there's no need to move to another community. And in the event a spouse or partner needs different care, it's right here.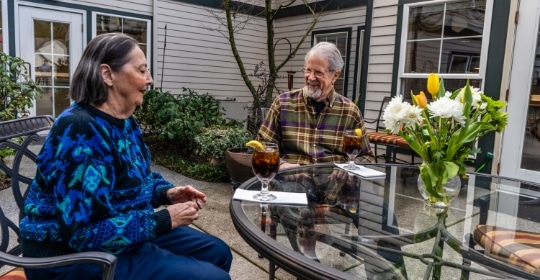 Independent Living
It's like a vacation, only better, because at our independent living community in Grass Valley, an array of conveniences, activities, amenities and personalized services are part of everyday life. What's not part of daily life: cooking, cleaning and home maintenance!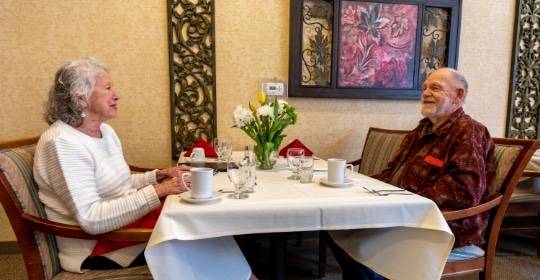 Assisted Living
With a little support, a lot of pampering and no more of the hassles that come with homeownership, residents can live fully and happily while enjoying everything community life has to offer.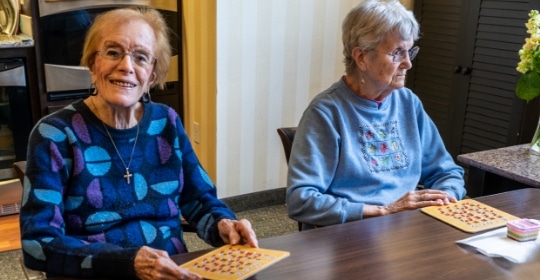 Memory Care
Specialized programming and support from an experienced team trained to understand all stages of memory loss help residents experience more meaningful moments and more fulfilling days.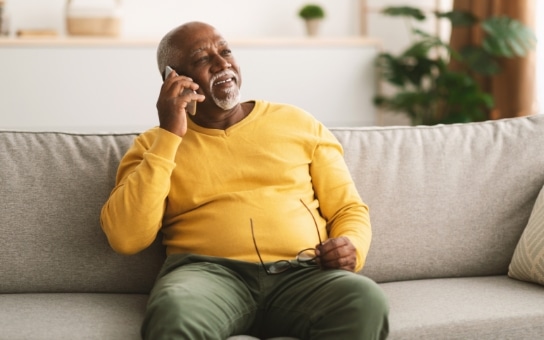 Respite Care
Respite care — or short-term stays — is designed for those caring for aging loved ones who may be going on vacation or who may simply need a temporary respite from caregiving.
---
The right lifestyle? The right time?
Is there a right time for senior living? Sometimes it's hard to know — and the right time is different for everyone. This short 5-minute discovery tool can help you get started.
Special savings available for a limited time* — call now to speak with an advisor!
Cascades of Grass Valley … our difference.
A comforting feeling of home. A robust social calendar filled with activities and entertainment. Programs that invigorate and stimulate. Convenient amenities. Personalized support that sometimes means knowing how you take your coffee; other times it means lending a helping hand or a compassionate ear. Here we offer everything needed to preserve — and enhance — independence, but what really sets us apart…
We believe the smallest things can make the biggest difference … A warm greeting delivered with a smile. Listening with enthusiasm and interest. Anticipating needs and responding appropriately. Celebrating individuality. Respecting differences.
It's all here. But don't take our word for it…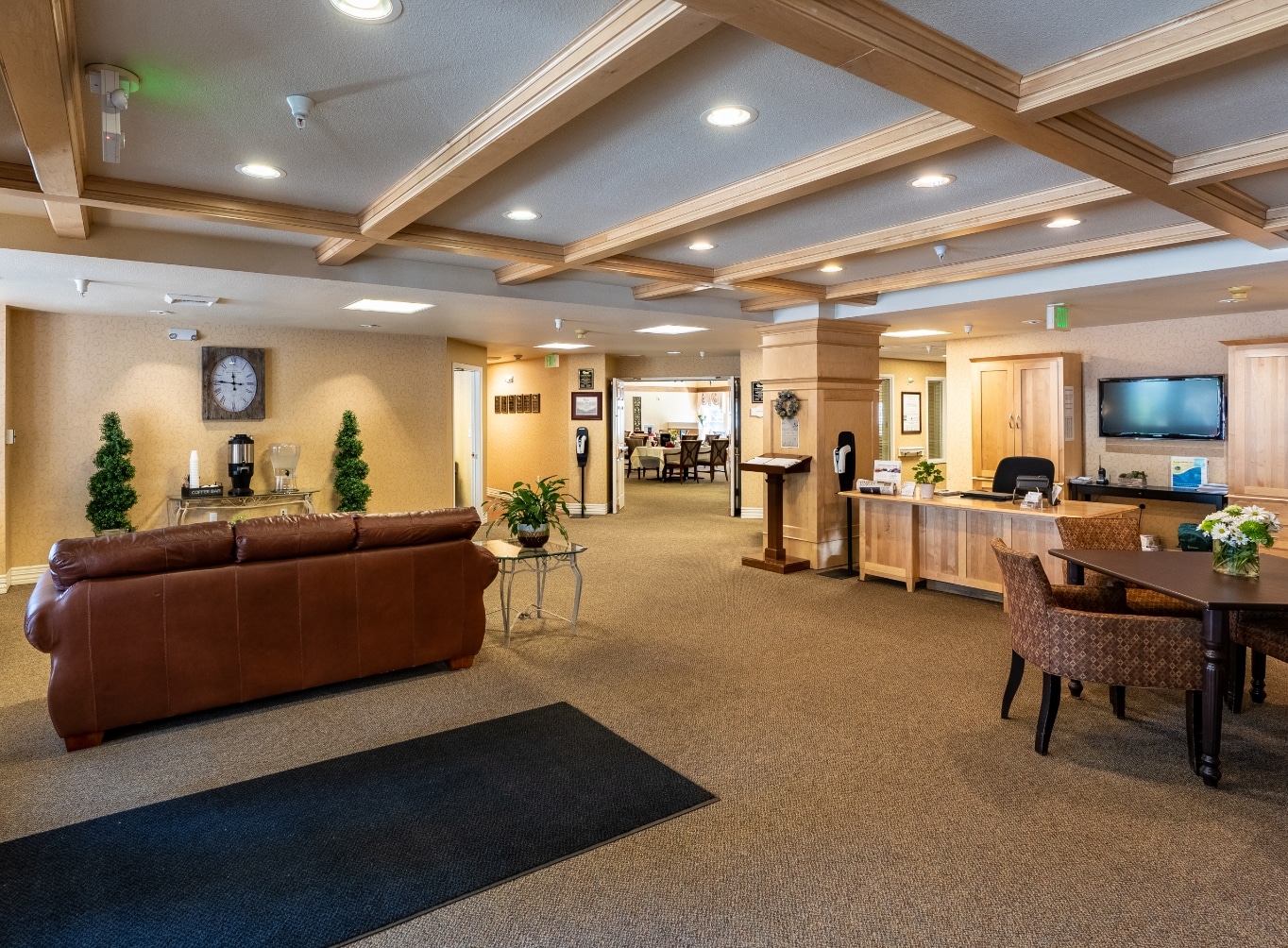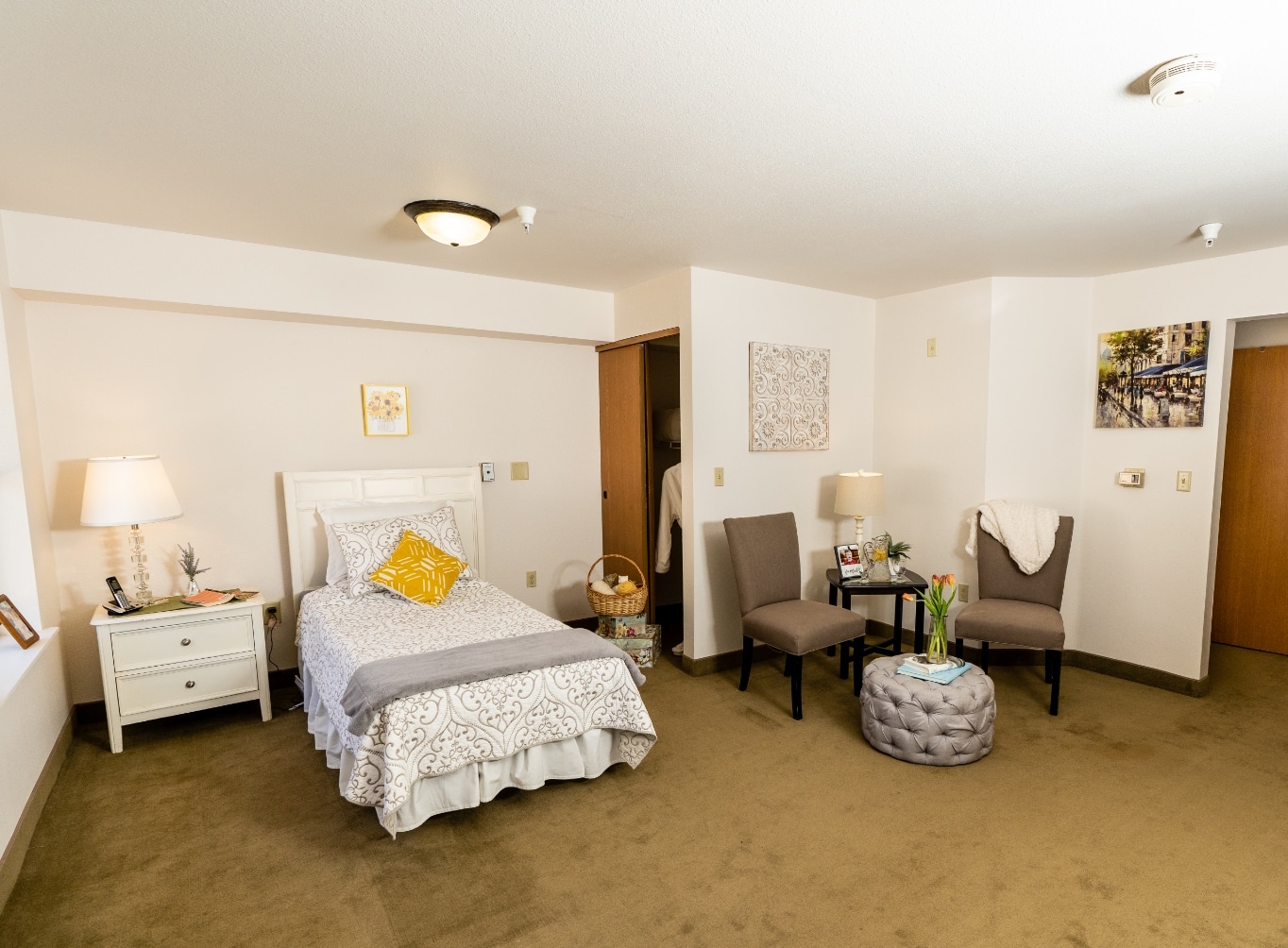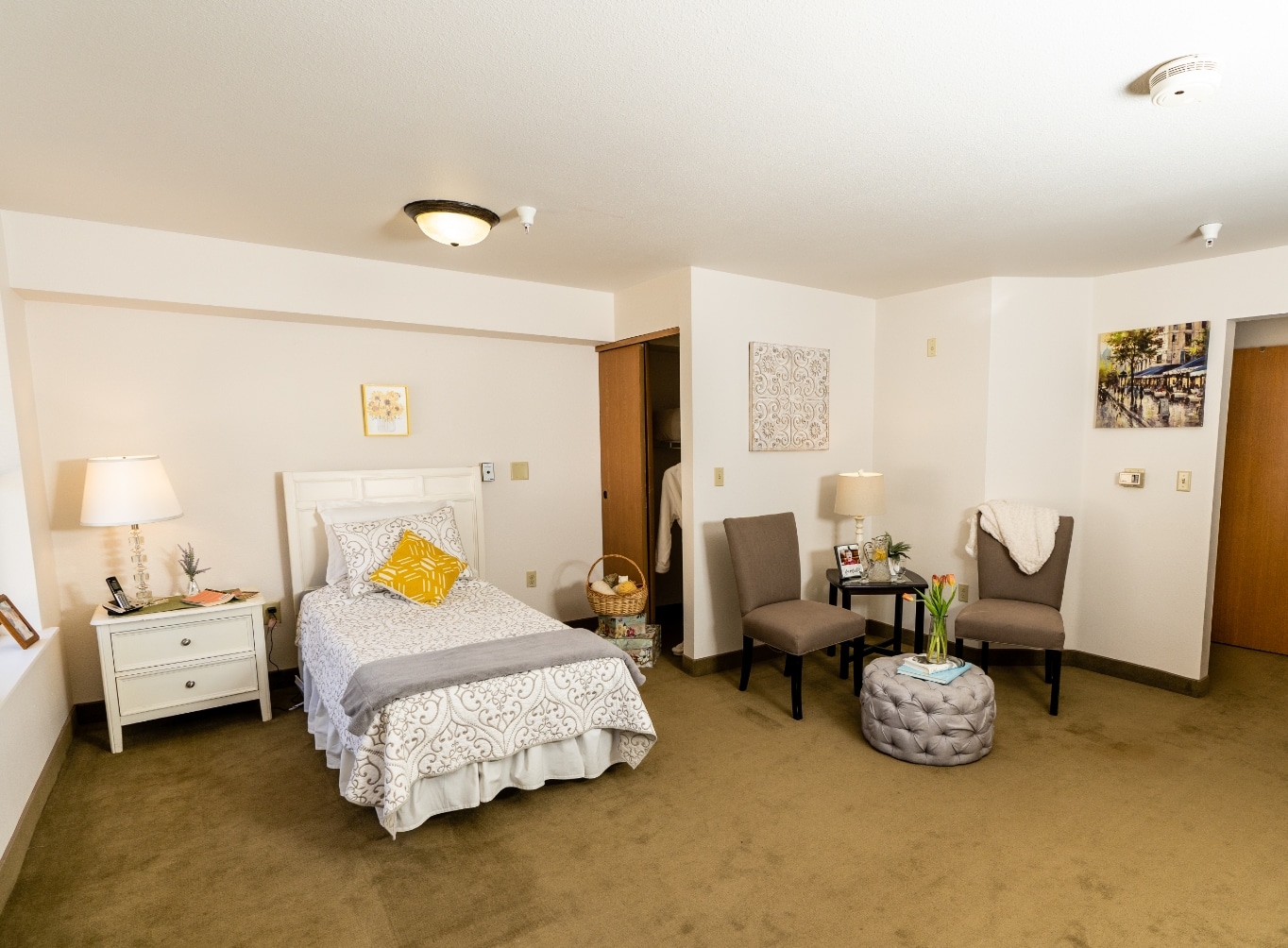 Our residents weigh in.
Our family could not be happier with the care, compassion, and joy that the staff has provided our parents … The rooms, amenities and surroundings offer a comforting environment and the attention to detail is beyond expectation
---
A Day in the Life.
Life at Cascades of Grass Valley means living well each day, whatever individual abilities may be. No matter the lifestyle, our life-enrichment teams create daily opportunities to enhance physical, social, emotional and spiritual well-being by creating programs, activities and entertainment that enrich daily life.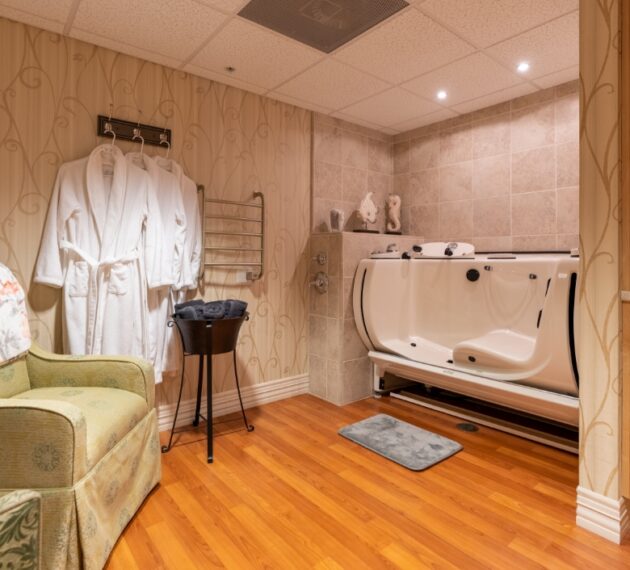 Respite Care
Whether it's for a few days or several weeks, respite care — or short-term stays — offer a taste of a senior lifestyle before making a commitment, while affording caregivers the opportunity to take a vacation or to simply rest and recharge. Respite care residents enjoy the same support and all the same community amenities, services and programs as our full-time residents.
Dining at Cascades of Grass Valley
---
What's Near Our Senior Living Community in Grass Valley, CA.
Empire Mine State Park
10791 E Empire St.
Grass Valley, CA 95945
North Star Mining Museum
933 Allison Ranch Rd.
Grass Valley, CA 95945
North Star Historic Conservancy
12075 Auburn Rd.
Grass Valley, CA 95945
Lucchesi Vineyards
19698 View Forever Ln.
Grass Valley, CA 95945
Del Oro Theater
165 Mill St.
Grass Valley , CA 95945
Center for the Arts Grass Valley
314 W Mian St.
Grass Valley, CA 95945
Floor Plans
Size up your living space with a well-appointed two-bedroom independent living cottage or in a studio, one- or two-bedroom assisted living senior apartment. Each one is designed for the way you want to live. Ranging in sizes and designs, there's one perfect for every taste, need and budget. No matter which one best meets your family's needs, there's a world of amenities and service, opportunity and excitement just steps outside each door.
Take a Virtual Tour of the Cascades of Grass Valley
What is the true cost of living at Cascades of Grass Valley?
Meals: check. Social life: check. Maintenance and housekeeping: check. Support if it's needed: check. When you factor in everything covered in the pricing at our community and compare it to the cost of remaining at home, you'll discover the real value of senior living and find a cost-effective option that's designed to enhance life in every way.
---
Meet our team.
Everyone at Cascades of Grass Valley loves what they do — and it shows. From our culinary team to our care partners to our maintenance crew, our team enjoys a sense of real empowerment. They know the residents best, so the leadership team listens to and learns from them. While every associate is committed to resident comfort, safety, care, and happiness, it's this hands-on team that creates the genuine feeling of family found at our Grass Valley, CA, retirement community. It's truly a community where everyone cares for and about one another – and it all starts with our care associates.
Care Team
Jason Noschka
Cook
ason says he believes great food contributes to happiness, so every day he challenges himself to prepare meals that residents love. And he does … mealtimes are one of the most anticipated times of each day.
Sheila Strickland
Med Tech. Caregiver
Sheila's parents owned a "rest home" so seniors have always been a part of her life. She loves working with seniors – From the bonds she forms to the stories she hears, she says there's a lot to love about senior living.
Office Team
Haley Parker, LVN
Executive Director
Haley started as a CNA and quickly was promoted to med tech. She went back to school, became a licensed vocational nurse, gained experience, and returned in 2018 as our Wellness Director. In 2023 Haley was promoted to Executive Director.
Kristen Kendrick, LVN
Wellness Director
Kristen joined Cascades of Grass Valley in 2012 as a care associate. After graduating Nursing school in 2018, she has worked in assisted living and acute care as an LVN. Kristen enjoys working with the residents and their families.
Angela Hammond
Community Relations Director
Angela moved to the Grass Valley area to be closer to her aging parents. She has a wide breadth of marketing experience in all senior living lifestyles. Her passion is building relations through discovery and networking. Our community is a perfect fit.
Jenelle Carr
Business Office Manager
Jennelle is our Business Office Manager. Jennelle has several years of Billing & Accounts Receivable experience. She is well versed in handling all of your Billing needs and questions. She is the friendly face you will meet upon entering our wonderful community!
Kelly Collins
Life Enrichment Director
Kelly started with us as the Life Enrichment Associate in September 2020. In 2022 she joined the Commemorative Air Force—traveling the US promoting the WASP and Tuskegee Airmen from WWII. After 10 months away, Kelly returned as our Life Enrichment Director.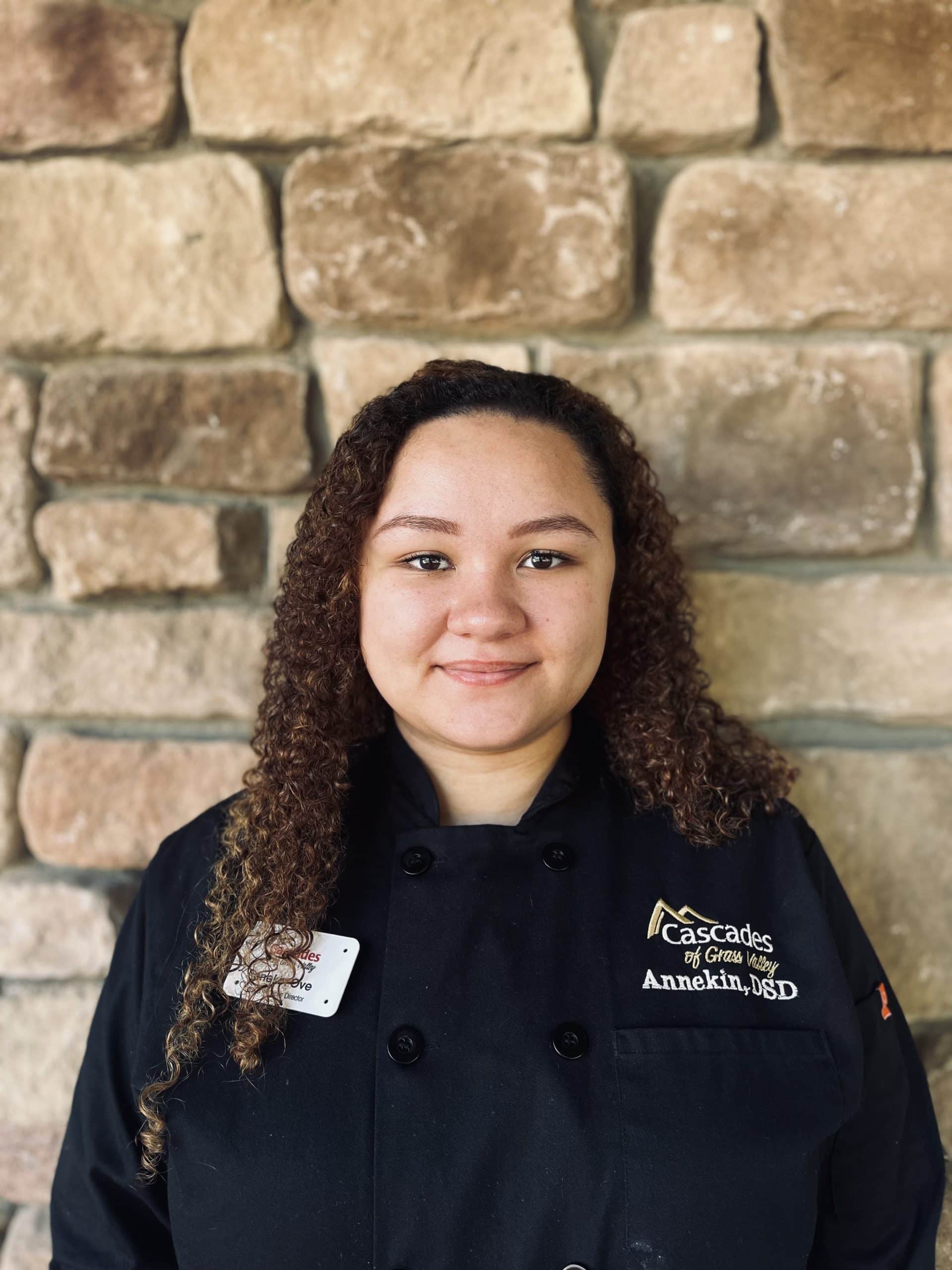 Annekin Ove
Dining Services Director
Annekin started as a caregiver, but her passion for service (and cooking) piqued her interested in Dining Services. Because of her can-do attitude, dedication, and creative menu ideas she became director bring residents extraordinary dining experiences!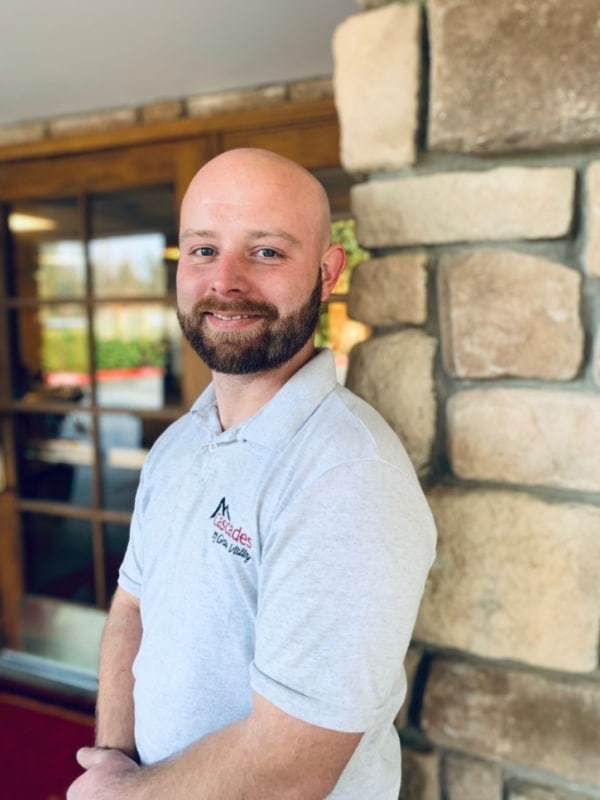 Alex Carson
Plant Operations Manager
Alex's professional past as a landscaper, plumber, electrician and painter prepared him for the many hats he wears at our community where he is an integral part of the family!
Get in Touch.
It would be our pleasure to talk to you about our senior living community in Grass Valley, CA and how we may be of service.
Special savings available for a limited time * — call now to speak with an advisor!
* Limited availability. Some restrictions apply.
Our Health and Safety Promise
Protecting our residents and team is a priority.
Here's how we do it.