Desert Hills Memory Care Center
Located in beautiful Hemet, CA, Desert Hills Memory Care Center is known throughout the area (and beyond) for providing exceptional care and programming for those living with Alzheimer's or other dementias. Nestled in a quiet neighborhood with landscaped grounds that highlight the community's Southwestern style, Desert Hills is a memory care community where residents, family and care partners feel valued and loved.
Special savings available for a limited time*
Address + Phone
25818 Columbia St.
Hemet,
CA
92544
Phone: 951-652-1837
Featured Amenities
Large courtyard
Intimate design to benefit
those with memory loss
Mosaic Memory Care Program
Respectful, Compassionate Memory Care.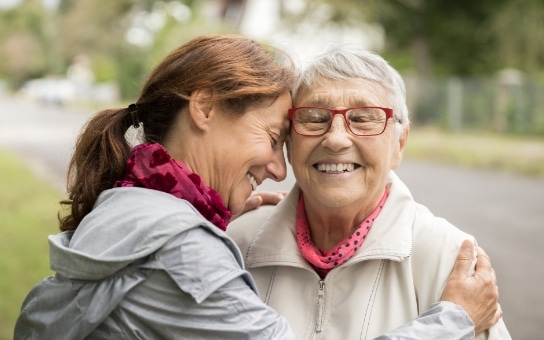 Memory Care
Specialized memory care programming and support are provided by an experienced team that understands all stages of memory loss. Our goal is to help residents experience more meaningful moments and more fulfilling days at our Riverside County memory care community, Desert Hills.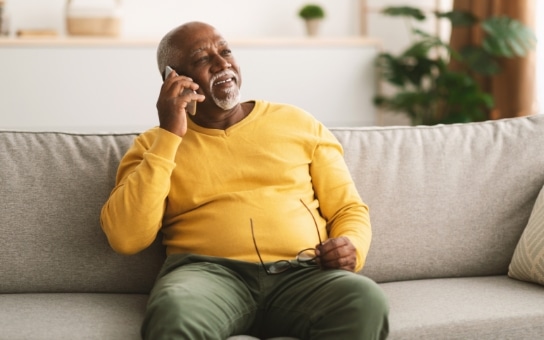 Respite Care
Respite care — or short-term stays — is designed for those caring for aging loved ones who may be going on vacation or who may simply need a temporary respite from the demands of caregiving.
---
Desert Hills Memory Care Center … our difference.
Mosaic is our life-enriching Memory Care Program and lifestyle for those living with Alzheimer's and other forms of dementia. We call our memory care program Mosaic because we believe that just like in a mosaic, there are many unique parts that make up every life. We respect and celebrate every part of a person's life — even when some of the pieces may be fading due to memory loss.
Centered around Teepa Snow's Positive Approach to Care®, the team at Desert Hills provides residents with a meaningful, purposeful lifestyle that is personalized to individual preferences, abilities and needs.With a belief that memory care should celebrate every resident's personal story, we build relationships rooted in authenticity, encouragement and compassion. Memory care residents at Desert Hills are enabled and empowered because we draw on their distinct life experiences to find the most compassionate — and successful — way to support them.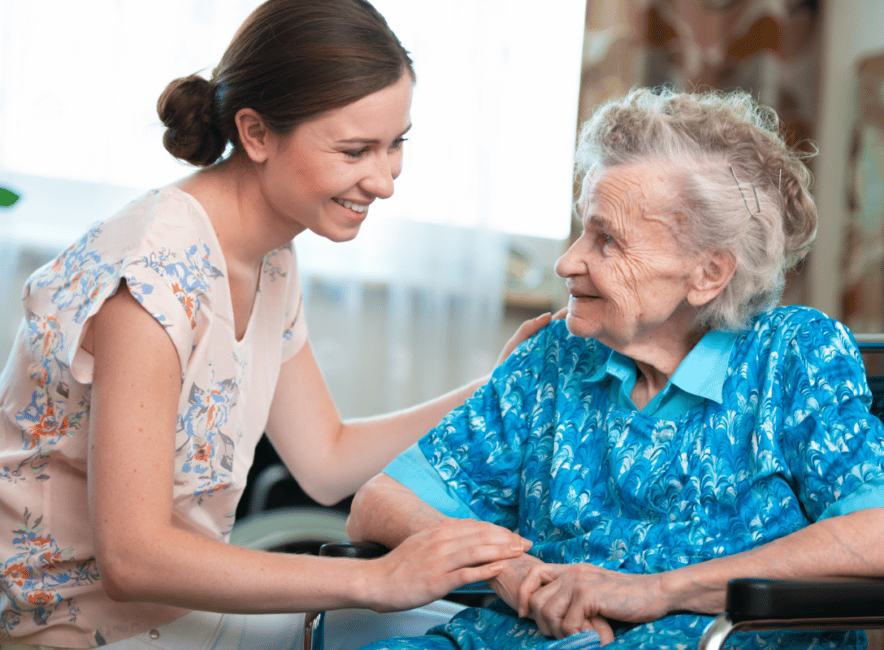 Our residents weigh in.
Everyone we encountered were always so kind, helpful and always went out of their way, not only for Calvin, but for his family, as well. It takes special people to do the work you do.
---
Specially Designed.
---
A Day in the Life.
Life at Desert Hills means living well each day, whatever individual abilities may be. Our life-enrichment teams create daily opportunities to enhance physical, social, emotional and spiritual well-being by creating memory care programs, activities and entertainment that brighten and enrich daily life.
Dining at Desert Hills
---
What's Near Our Senior Living Community in Hemet, CA.
Western Science Center
2345 Searl Parkway
Hemet, CA 92543
Hemet Museum
100 W. Florida Ave.
Hemet, CA 92543
Estudillo Mansion
150 S. Dillon Ave.
San Jacinto, CA 92583
Ramona Bowl Amphitheatre
27400 Ramona Bowl Road
Hemet, CA 92544
Floor Plans
Size up your living space with a well-appointed residence. Each one is designed for safety and to meet a variety of needs and budgets. No matter which memory care apartment best meets your family's needs, a world of programs, services and 24/7 care is just outside each apartment door.
Reserve your apartment by December 31 and lock in 2023 rates. Call now!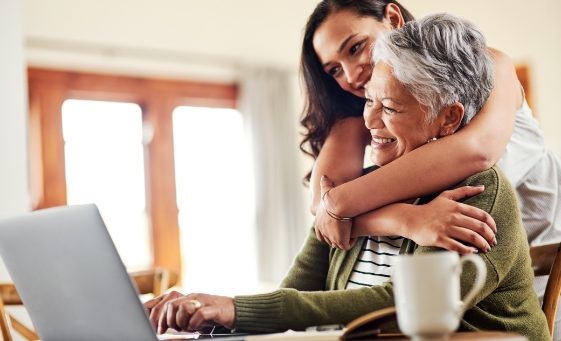 What is the true cost of living at Desert Hills?
Monthly rent varies depending on the level of care and support required. When you factor in everything covered in our pricing and compare it to the cost of caring for a loved one with dementia or memory loss at home, you'll discover the real value of a memory care community and find a cost-effective option that's designed to enhance life — yours and theirs.
---
Meet our team.
The team at Desert Hills Memory Care Center is warm, friendly and extremely passionate about taking care of people living with memory challenges. Each associate has an amazing, caring personality, as well as that special something that makes them both dedicated and very knowledgeable about dementia and dementia care. Improving the lives of residents (while providing peace of mind for families) each moment of every day is our team's priority — and privilege.
Everyone at Desert Hills loves what they do — and it shows. From our culinary team to our care partners to our maintenance crew, our team enjoys a sense of real empowerment. They know the residents best, so the leadership team listens to and learns from them. While every associate is committed to resident comfort, safety, care and happiness, it's this hands-on team that creates the genuine feeling of community found at our Hemet, California, memory care center, Desert Hills. It's truly a community where everyone cares for and about one another — and it all starts with our care associates.
Care Team
Lonamie Zimmermann
Care Associate
Interacting with residents … seeing them happy and smiling makes every day brighter for Lohamie who says she loves working at Desert Hills and can't imagine being anywhere else.
Jesus Lizarraga
Dietary Associate
Jesus is passionate about cooking whether it's at home for his family, or at work with our residents. He says providing residents with comforting, delicious and healthy foods is rewarding and it's what motivates him to keep raising the bar!
Patricia Sandoval
Hospitality Associate. Medication Assistant.
For over 10 years, Patricia has been helping residents adjust to and thrive in their new home. She says it's a privilege to get to know our residents and to accompany them on their journeys.
Izamary Lopez
Care Associate Trainer/Medication Assistant
Izamary says working in memory care is so much more than a job. It's a fulfilling career where each day she enjoys the privilege of caring for residents, while bringing their families genuine peace of mind.
Office Team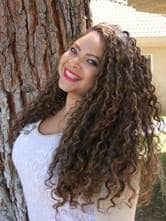 Shannon Moore, LVN
Executive Director
Shannon has been with Desert Hills Memory Care since June 2012. As the Executive Director she oversees the total operation of Desert Hills. With a background in Nursing, she has the heart to lead the team in the right direction.
Pablo Mesquita
Wellness Director
Pablo oversees the nurses and care associates, and leads the wellness and health care efforts at Desert Hills, aligning the wellness goals of residents families. His multi-faceted career from the military to acute and chronic care nursing fuels his lifelong desire to serve his community.
Shelby Walker
Business Office Manager
Everyone in Hemet knows Shelby's family business (think big red arrow). Shelby, herself, worked there for a long time before joining our family. She loves working with seniors and has never looked back.
Darci Marquette
Community Relations Director
A soccer mom, a bakery owner and a well-known professional in acute and long-term care, Darci is a staple in the community. She moved to memory care to be more closely connected with residents and families.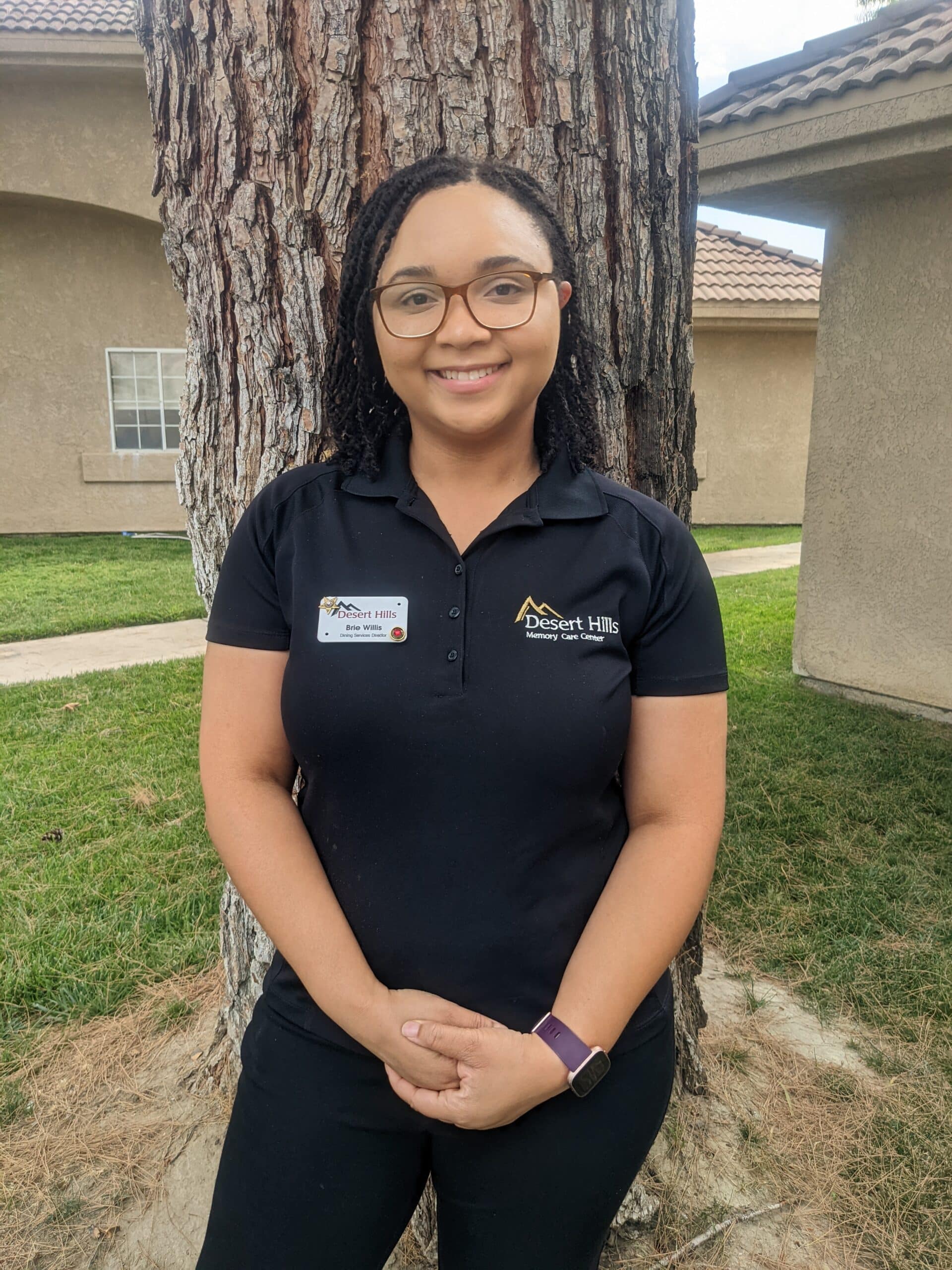 Gabrielle "Brie" Willis
Dining Services Director
Brie began her career as a Dietary Associate and is now our Dining Services Director. She loves getting to know residents while enhancing their dining experience and ensuring they're maintaining optimal health with a healthy and nutritious diet.
Federico Montelongo Cano
Plant Operations Director
Freddy started in the kitchen and became Plant Ops Director. After leaving for a stint in the food industry, he returned to senior living plant ops because, as he says, it's where he's meant to be.
Discover more Alzheimer's & Dementia Insights
Get in Touch.
It would be our pleasure to talk to you about our senior living community in Hemet, CA, and how we may be of service.
Special savings available for a limited time * — call now to speak with an advisor!
* Limited availability. Some restrictions apply.
Our Health and Safety Promise
Protecting our residents and team is a priority.
Here's how we do it.