Emerald Valley Assisted Living
Emerald Valley Assisted Living is so much more than walls and windows. It's warm, friendly assisted living with a relaxed vibe and welcoming atmosphere — in one of Eugene, Oregon's best areas.
Emerald Valley is in a lovely neighborhood on a peaceful residential street close to restaurants, shops and galleries. And we're just a few miles from the University of Oregon and the iconic 5th Street Public Market, making Emerald Valley the perfect location for a vibrant assisted living community.
Community
Address + Phone
4550 W. Amazon Drive
Eugene,
OR
97405
Phone: 541-345-9668
Living Options
Assisted Living
Respite Care
Featured Amenities
Pet-friendly assisted living
Parklike setting
Incredible dining
Assisted Living, Northwest Style.
With more time, more friends, a little encouragement and a lot of helpful support, residents can live fully and happily while enjoying everything the community and a great Eugene location have to offer.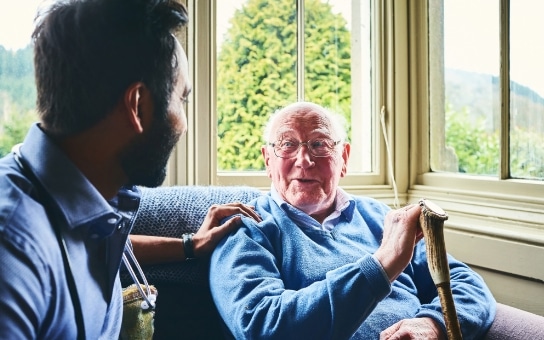 Assisted Living
Assisted living is the extra support that often means The Difference Between Living and Living Well. Here, our team focuses on providing a lifestyle that encourages self-choice and independence.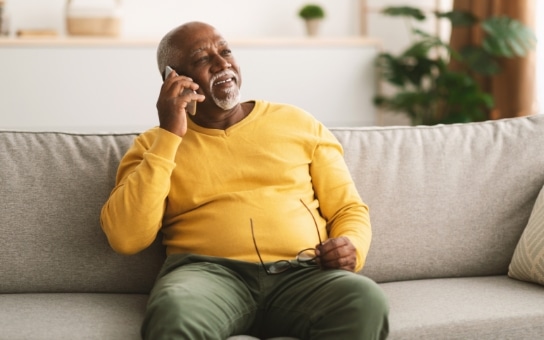 Respite Care
Respite care — or short-term stays — is designed for those caring for aging loved ones who may be going on vacation or who may simply need a temporary respite from caregiving.
---
The right lifestyle? The right time?
Is there a right time for senior living? Sometimes it's hard to know — and the right time is different for everyone. This short 5-minute discovery tool can help you get started.
Emerald Valley Assisted Living … our difference.
Our small size creates an unmatched family feel. Our residents, staff and families know — and care about — each other. It's easy to feel the warmth the moment you walk in.
With a focus on enhancing independence, there is every opportunity to live life on your terms at Emerald Valley Assisted Living. It's a comfortable feeling of home that comes with a busy social calendar filled with fun activities and entertainment; programs that stimulate minds, bodies and spirits; services that add convenience (and time) to everyday life; and support available when it's needed.
But sometimes, the smallest things make the biggest difference … a warm hello delivered with a smile. Caregivers who listen with enthusiasm, anticipate needs and respond appropriately. A culture that celebrates individuality and respects differences.
It's all here. But don't take our word for it…
Our residents weigh in.
"I'm so glad we chose a Cascade Living Group community."
---
A Day in the Life.
Life at Emerald Valley Assisted Living means living well each day, whether you need a little or a lot of support. Our dedicated life-enrichment and wellness teams work together to create daily opportunities to enhance physical, social, emotional and spiritual well-being by creating programs, activities and entertainment designed to enrich life.
Dining at Emerald Valley Assisted Living.
---
What's Near Our Eugene, Oregon, Assisted Living Community.
Autzen Stadium
2700 Martin Luther King Jr. Blvd.
Eugene, OR 97401
Jordan Schnitzer Museum of ArtHemet Museum
1430 Johnson Land
Eugene, OR 97403
Museum of Natural and Cultural History
1680 E. 15th Ave.
Eugene, OR 97401
Hendricks Park
Summit Ave. & Skyline Blvd.
Eugene, OR 97403
Eugene Science Center
2300 Leo Harris Parkway
Eugene, OR 97401
Floor Plans
Size up your living space with a well-appointed studio or one-bedroom apartment. Each one is designed for the way you want to live. Floor plans have convenience bars and bathrooms. Ranging in sizes and styles, there's one perfect for every taste, need and budget. No matter which senior apartment or studio best meets your family's needs, a world of amenities and services, opportunities and excitement is just steps outside each apartment door.
Take a Virtual Tour of Emerald Valley Assisted Living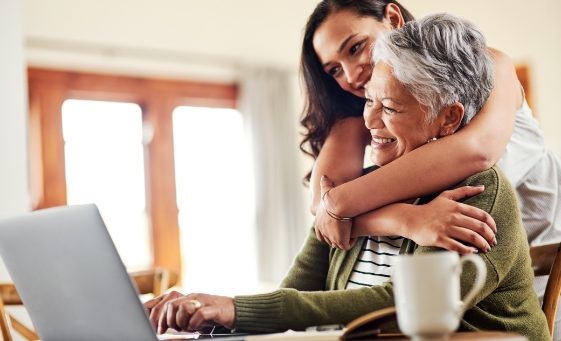 What is the true cost of living at Emerald Valley?
When you factor in everything covered in the pricing at our Eugene assisted living community and compare it to the cost of remaining at home, you'll discover the real value of senior living and find a cost-effective option that's designed to enhance independence, safety and happiness.
---
Meet our team.
From our dining team to our care partners to our maintenance crew, our hands-on team enjoys a sense of real empowerment. They know the residents best, so the leadership team listens to and learns from them. Our associates love what they do, and it shows in the genuine feeling of community — and family — found at Emerald Valley Assisted Living. It's truly a community where everyone cares for and about one another — and it all starts with our care associates. Get to know them.
Care Team
Erin Baumann
Concierge 
Erin's motivation (and inspiration) in her words … "We get to laugh with residents, cry with them, sing and dance with them – we brighten their day. Working here is an incredible privilege, and it will always be something I am grateful for every single day."
Office Team
Cherie Long
Executive Director
Cherie says she may have fallen into senior living, but it's where she found her heart and passion. Experiences from her other passion, world travel, is something she loves sharing with residents.
Myah Arbacauskas
Community Relations Associate
Myah brings Cascade's growth culture to life. She started as a med tech and caregiver and has grown into her current role. Where does she get her motivation? The residents
Rita Frazier
Life Enrichment Director
Rita brings joy and purpose to residents through engagement. Before joining the team, she cared for aging loved ones. She knows, firsthand, how to help others navigate senior living.
Denise Wood
Dining Services Director
"I'm all about FRESH ideas!" With several years of commercial cooking experience, Denise (a triplet) says the relationships she builds with residents, makes cooking so much better.
Ceteyah Winzer
Resident Services Director 
Ceteyah's memory care background introduced her to the joy of caring for seniors. Now, with years of experience under her belt, she spends each day brightening our residents' lives.
Patrick McCune
Plant Operations Director
Patrick brings years of experience in equipment and building maintenance to our community. The Marine Corps veteran comes from three generations of military service, and now has a younger brother currently serving in the US Air Force.
We Want to Get to Know You.
It would be our pleasure to talk to you about our senior living community in Eugene, Oregon, and how we may be of service. Talk to one of our senior living advisors.
Our Health and Safety Promise
Protecting our residents and team is a priority.
Here's how we do it.