Regency Park Assisted Living and Memory Care
Located in one of Portland's most desirable neighborhoods, West Hills, Regency Park defines comfortable elegance — views of Mount Hood, Mount Adams and Mount Saint Helens included! Regency Park has been taking care of seniors in West Hills and its surrounding areas for decades. Offering vibrant assisted living and memory care, the long-tenured team is known for providing truly personalized care to residents and peace of mind to families.
Special savings available for a limited time*
Address + Phone
8300 SW Barnes Road
Portland,
OR
97225
Phone: 503-292-8444
Living Options
Assisted Living
Memory Care
Respite Care
Featured Amenities
Robust life- enrichment
Fitness center
Pet-friendly senior living community
Outdoor patios
Our Living Options
Our pet-friendly senior living community in Portland, Oregon, offers assisted living and high-quality memory care. This combination of senior lifestyles makes it possible for couples to remain close even if their care needs are different.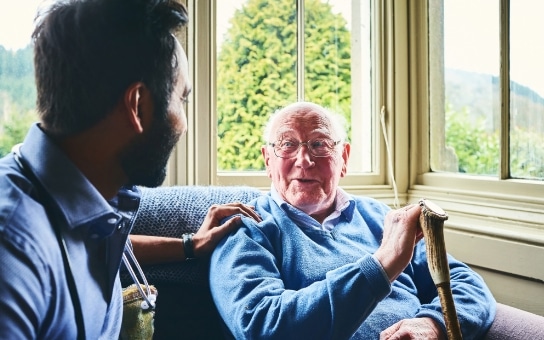 Assisted Living
Assisted living combines active living and personalized support to help residents live as fully and independently as possible while enjoying everything the community and our desirable Portland location have to offer.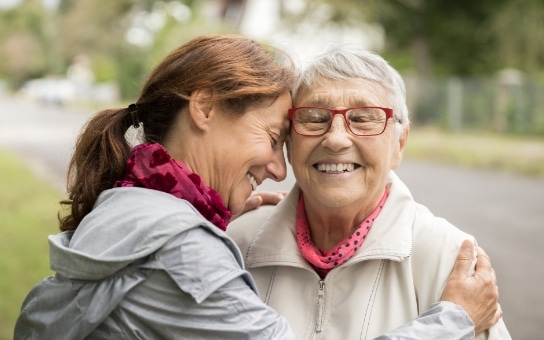 Memory Care
For those whose lives have been touched by Alzheimer's and related dementias, memory care at Regency Park combines decades of best-practices research with proven programming approaches.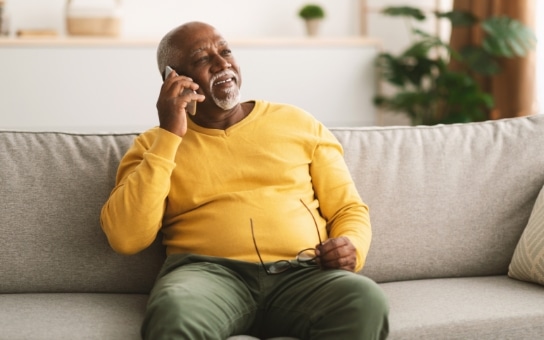 Respite Care
Respite care — or short-term stays — is designed for those caring for aging loved ones who may be going on vacation or who may simply need a temporary respite from caregiving.
---
Regency Park … our difference.
Regency Park has a comforting history of enriching the lives by offering senior lifestyles that help residents enjoy a high level of independence so they can pursue each day with renewed vigor.
Many members of our team have been here for decades, so the community really feels like a familiar family home. Many residents are locals, coming from the West Hills neighborhood and other Portland communities, as well as nearby towns such as Beaverton. You notice warm bonds between our staff, residents and their family members as soon as you walk in.
This comfortable, familiar family feel also means residents enjoy personalized support that sometimes means knowing you take two sugars in your coffee; other times it means lending a helping hand with life's daily tasks.
At Regency Park, residents often say it's the smallest things that make the biggest difference. A friendly hello delivered with a smile. Listening with interest and enthusiasm. Anticipating needs and responding appropriately. Respecting differences. Celebrating accomplishments. Sharing joy. It's all found here.
But don't take our word for it…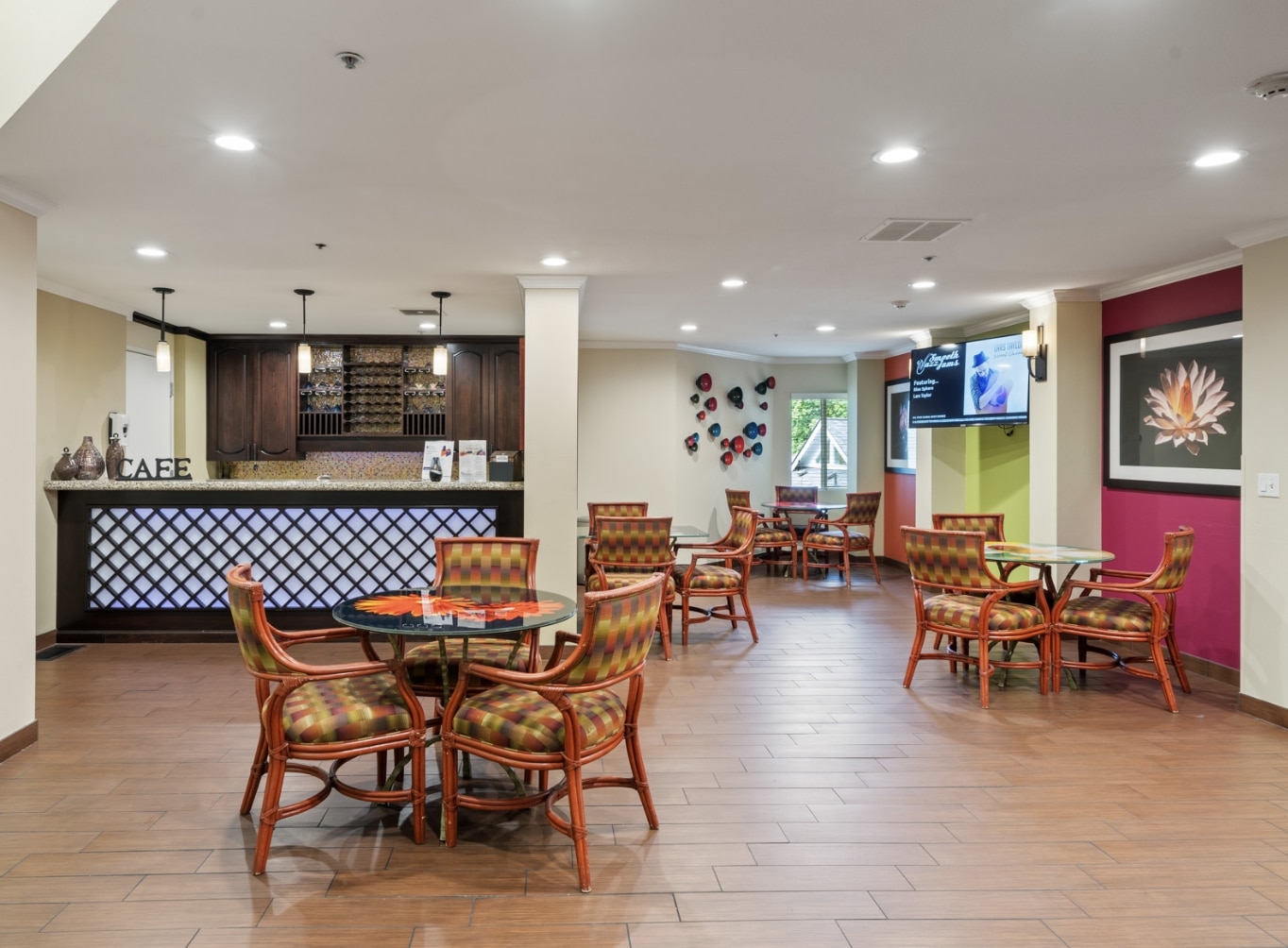 Our residents weigh in.
"My mom decided it was time to move from her home of 45+ years to an assisted living residence. When we entered Regency Park, she said how nice everything looked and started chatting with residents. She decided to move that day. The staff has been incredibly kind, capable, and responsive. It was a great decision."
---
A Day in the Life.
Life at Regency Park is wellness based, whatever individual abilities may be. No matter the lifestyle, our life-enrichment and wellness teams create daily opportunities to enhance physical, social, emotional and spiritual well-being by creating programs, activities and entertainment that enrich life.
Dining at Regency Park.
---
What's Near Our Portland Assisted Living Community.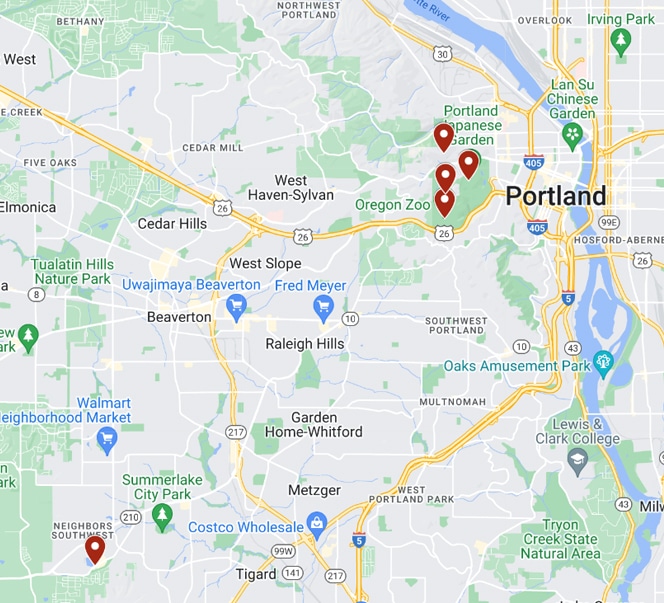 Japanese Garden
611 SW Kingston Ave,
Portland, OR 97205
Oregon Zoo
4001 SW Canyon Rd,
Portland, OR 97221
Hoyt Arboretum
4000 SW Fairview Blvd,
Portland, OR 97221
Pittock Mansion
3229 NW Pittock Dr,
Portland, OR 97210
Progress Lake Park
15135 SW Barrows Rd,
Beaverton, OR 97007
Regency Park is also located near popular restaurants, galleries, farmers' markets and world-class hospitals and medical institutions.
Floor Plans
Size up your living space with a well-appointed studio or one-bedroom senior apartment. Each assisted living apartment features a kitchenette. Ranging in sizes and designs, there's something for every taste, need and budget. No matter which floor plan meets your family's needs, a world of amenities and services, opportunities and excitement are just steps outside each apartment door.
Take a Virtual Tour of Regency Park Assisted Living and Memory Care
Reserve your apartment by December 31 and lock in 2023 rates. Call now!
What is the true cost of living at Regency Park?
Meals: check. Social life: check. Maintenance and housekeeping: check. Support when it's needed: check. When you factor in everything covered in the pricing at our Portland senior living community and compare it to the cost of remaining at home, you'll discover the real value of senior living and find a cost-effective option that's designed to enhance life in every way.
---
Meet our team.
Everyone at Regency Park loves what they do — and it shows. In fact, many members of our staff have been with us for much of our long history. From our culinary team to our care partners to our maintenance crew, our hands-on team enjoys a sense of real empowerment. They know the residents best, so the leadership team listens to and learns from them. While every associate is committed to our residents' comfort, safety, care and happiness, it's this hands-on team that creates the genuine feeling of community found here.
Care Team
Kathrine Clark
Life Enrichment Assistant
Working at Regency Park fulfills Kathrine's innate need to help others while learning and growing every day. She loves the connections and bonds she's made with residents and families which she says she cherishes.
Sara Clark
Laundry Attendant
Sara says she never imagined a career in senior living, but she followed her heart, accepted this job and has loved every minute. Her favorite part: Hearing daily warm greetings from the residents she cares for.
Hikmet Sejdiu
Medication Technician
Hikmet says socializing with the residents, hearing their life stories and learning new things about senior living helps her better understand the future.
Jason Thompson
Medication Technician
Jason works in senior living because of the feeling helping people gives him at the end of each day. He says there is nothing more rewarding than knowing he played a role in improving someone's life.
Office Team
Amanda Sanchez
Executive Director
Amanda's adoration of seniors started as a child when she did odd jobs for an elderly family friend. She started her career as a CNA, and has been a med tech as well as a life enrichment and wellness director. She also cares for her grandfather, who is living with Alzheimer's.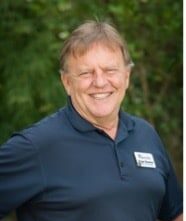 Roger Greene
Business Office Manager
Roger started in plant operations before taking on his current role. He says it's rewarding learning about our residents' lives, and he loves how a youthful light is reawakened in their eyes as they share their stories.
Brianna Seamster-Clark
Life Enrichment Director
Known for her creativity, contagious laugh and dedication, Brianna has worked her way from resident assistant to med tech to health services assistant director to her current role. She says she's not only grown with the company, but with the residents as well.
Katie Velazquez
Community Relations Director
Katie says she found a second home (and family) here – and she's worn a lot of hats along the way, including resident assistant, med tech, concierge, move-in coordinator, and now, community relations director!
Tara Allen
Memory Care Director
Tara has been in long-term care her entire life. Raised by a nurse in an adult care home, she fell in love with the residents and says they became surrogate grandparents. At 18, she kicked off her senior living career and has never looked back.
Discover more Alzheimer's & Dementia Insights
Get in Touch.

It would be our pleasure to talk to you about assisted living and memory care in our Portland, OR, community and how we may be of service.
Special savings available for a limited time * — call now to speak with an advisor!
* Limited availability. Some restrictions apply.
Our Health and Safety Promise
Protecting our residents and team is a priority.
Here's how we do it.