Waterford Grand Assisted Living and Memory Care
Situated along the banks of the Willamette River in a scenic area of Eugene, OR, Waterford Grand is a stunningly beautiful retirement community with views of freshwater estuaries, expansive green areas and gorgeous landscaping. Not far from the University of Oregon and the iconic 5th Street Public Market, Waterford Grand is the perfect location for vibrant senior living.
Special savings available for a limited time*
Community
Address + Phone
600 Waterford Way
Eugene,
OR
97401
Phone: 541-636-3329
Living Options
Assisted Living
Memory Care
Respite Care
Featured Amenities
Riverwalks
Fitness center
Indoor pool
Beauty salon
Our Senior Living Options
A full range of senior lifestyles are available, so if more support is ever needed, there's no need to move to another community. And in the event a spouse or partner needs different care, it's right here, keeping couples close.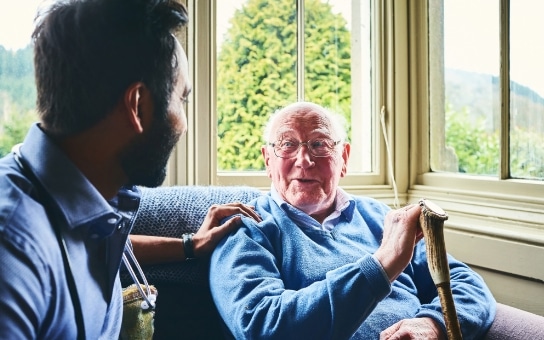 Assisted Living
With more time, a little support and a lot of pampering, residents can live fully and happily while enjoying everything the community (and a great Eugene location near Jasper and Malabon) has to offer.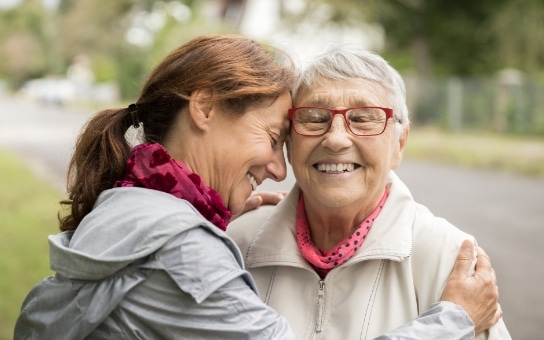 Memory Care
Specialized memory care programming and support from an experienced team trained to understand all stages of memory loss help residents experience more meaningful moments and more fulfilling days.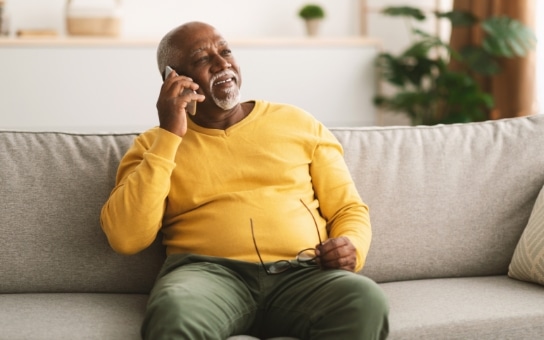 Respite Care
Respite care — or short-term stays — is a wonderful option for those caring for aging loved ones who may be going on vacation or who may simply need a temporary respite from caregiving.
---
The right lifestyle? The right time?
Is there a right time for senior living? Sometimes it's hard to know — and the right time is different for everyone. This short 5-minute discovery tool can help you get started.
Special savings available for a limited time* — call now to speak with an advisor!
Waterford Grand … our difference.
A feeling of home. A robust social calendar filled with activities and entertainment. Programs that invigorate and stimulate. Awe-inspiring amenities. Personalized support that sometimes means knowing whether you're a Duck or a Beaver fan and other times means lending a helping hand or a compassionate ear.
With a focus on preserving — and enhancing — independence, there is every opportunity to live grand at Waterford Grand.
But sometimes the smallest things make the biggest difference. A warm greeting delivered with a smile. Listening with interest and enthusiasm. Anticipating needs and responding appropriately. Celebrating individuality. Respecting differences.
It's all here. But don't take our word for it…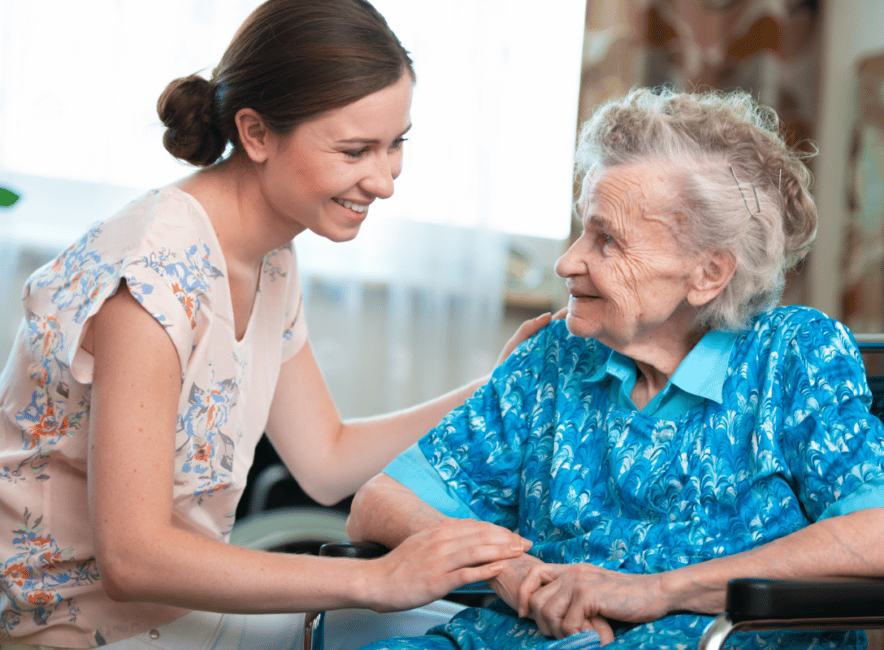 Our residents weigh in.
Whatever it is you consider important to create a great life, the Waterford Grand staff will bust their buttons to help you make it happen. That's the icing on the cake.
---
A Day in the Life.
Life at Waterford Grand means living well each day, whatever individual abilities may be. No matter the lifestyle, our life-enrichment teams create daily opportunities to enhance physical, social, emotional and spiritual well-being by creating programs, activities and entertainment that enrich daily life.
Dining at Waterford Grand.
---
What's Near Our Senior Living Community in Eugene, OR.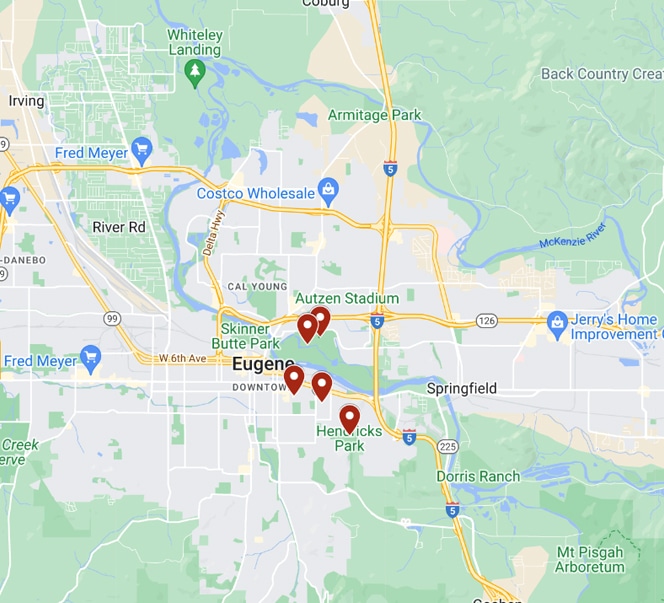 Autzen Stadium
2700 Martin Luther King Jr. Blvd.
Eugene, OR 97401
Jordan Schnitzer Museum of Art
1430 Johnson Lane
Eugene, OR 97403
Museum of Natural and Cultural History
1680 E. 15th Ave.
Eugene, OR 97401
Hendricks Park
Summit Ave. and Skyline Blvd.
Eugene, OR 97403
Eugene Science Center
2300 Leo Harris Pkwy.
Eugene, OR 97401
Floor Plans
Size up your living space with a well-appointed studio, one- or two-bedroom senior apartment. Each assisted living floor plan is designed for the way today's seniors want to live. Ranging in sizes and designs, there's one perfect for every taste, need and budget. No matter which apartment or studio best meets your family's needs, a world of amenities and services, opportunities, and excitement is just steps outside each apartment door.
Take a Virtual Tour of Waterford Grand Assisted Living and Memory Care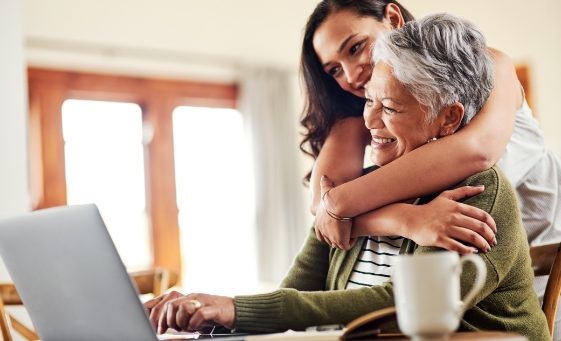 What is the true cost of living at Waterford Grand?
Meals, check. Social life, check. Maintenance, housekeeping, check, check. Support if it's needed, check. When you factor in everything covered in the monthly fees at our community and compare it to the cost of remaining at home, you'll discover the real value of senior living and find a cost-effective option that's designed to enhance life in every way.
---
Meet our team.
Everyone at Waterford Grand loves what they do — and it shows. From our culinary team to our care partners to our maintenance crew, our hands-on team enjoys a sense of real empowerment. They know the residents best so the leadership team listens to and learns from them. While every associate is committed to resident comfort, safety, care and happiness, it's this hands-on team that creates the genuine feeling of community found here. It's truly a community where everyone cares for and about one another — and it all starts with our care associates. Get to know them.
Care Team
Brandy Castaneda Reyes
Caregiver
Brandy loves learning new things – and says our residents teach her something new each day. She loves building bonds with residents (and their families) and believes there is no more rewarding job than caregiving.
Tracy Rene' Eckertson, RN
Assisted Living Wellness Director
Tracy Rene' has spent 25+ years working to better the health and wellness of seniors as a caregiver and Registered Nurse. She had the privilege of working in many levels of service and management for residents in Assisted Living. She is happy to find a home with the wonderful residents at Waterford Grand.
Office Team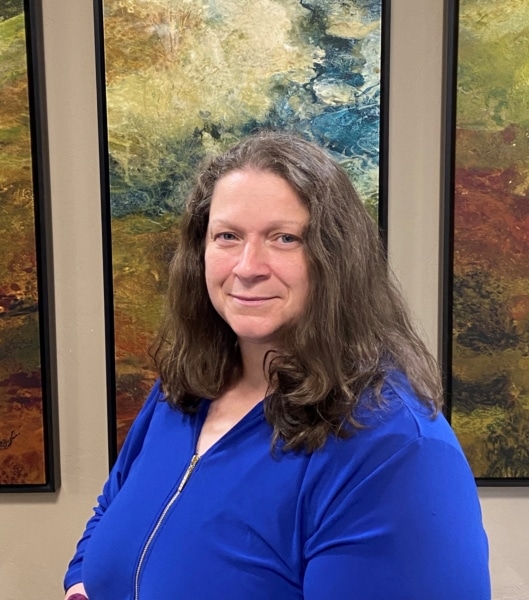 Julie Nedele
Life Enrichment Director
Julie became a CNA after completing her Naval service. She developed a fondness for seniors and found her calling in senior living. She started here as Activity Coordinator before being promoted to her current role.
Dana Lamie
Resident Services Director
Dana has been a CNA for over 30 years and Med Tech for over 10. She has been at Waterford Grand since 2018 and was promoted to Resident Services Director of the Memory Care in 2021. She feels the journeys she takes with our residents and families is more fulfilling than she ever imagined and there is nowhere else she would rather be.
Dorian Arcuri
Community Outreach Director 
Dorian began her career when her mother began having health problems. While navigating the complexities of care and support needs, she developed a desire to help other families through this complicated and emotional process.
Jennifer Calicott, RN
Wellness Director (Memory Care)
Jennifer has always known she wanted to be a nurse – she has moved from LPN to RN by age 21 and has continued her education to earn a Master's degree in nursing. She is dedicated to improving the care of her residents and the lives of her colleagues. Her experiences with those living with brain injury led her to being the Wellness Director for Waterford Grand's Memory Care.
Jennifer Carlin
Community Relations Director
Jennifer spent a year in Africa in the Peace Corps and a year in the Czech Republic working as an English teacher. She has many amazing stories to share, and the residents (and their families) love hearing the tales about her adventures.
Kati Walston
Business Office Manager
Kati has a wealth of experience in healthcare administration, but what sets her apart is her compassionate heart and her desire to help – making her a perfect fit for Waterford Grand. Getting to know the residents and learning about their lives is her favorite part of her job.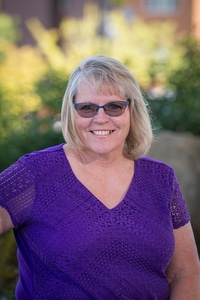 Terri Kelley
Life Enrichment Associate
Terri helps new residents navigate the move-in process and helps them successfully adjust to their new lives. Seniors have been a constant in her life and she can't imagine any other career.
Don Bitle
EverFit Director
Don is our resident Iron Man (literally) whose goal is to make it easy for residents to maintain an active lifestyle. The best of his job: when residents say, "I feel so much better since doing your classes."
Leticia Ochoa-Ojeda
Housekeeper
Leticia loves supporting residents in this new stage of life. Her philosophy: "Success does not depend on doing extraordinary things, but rather doing ordinary things extraordinarily well."
Duane Dreher
Plant Operations Director 
Duane takes managing the upkeep and repair of our three-story, quarter-mile long building and surrounding acreage very seriously. The result: a community our residents are proud to call home.
Kyle Barrett
Dining Service Director
Kyle has been in the culinary field his entire career. He started here as a sous chef, became executive chef, and is now our dining service director. He is enthusiastic about providing fresh, local food to our community – and ensuring residents look forward to mealtimes!
Get in Touch.
It would be our pleasure to talk to you about our senior living community in Eugene, OR, and how we may be of service.
Special savings available for a limited time * — call now to speak with an advisor!
* Limited availability. Some restrictions apply.
Our Health and Safety Promise
Protecting our residents and team is a priority.
Here's how we do it.